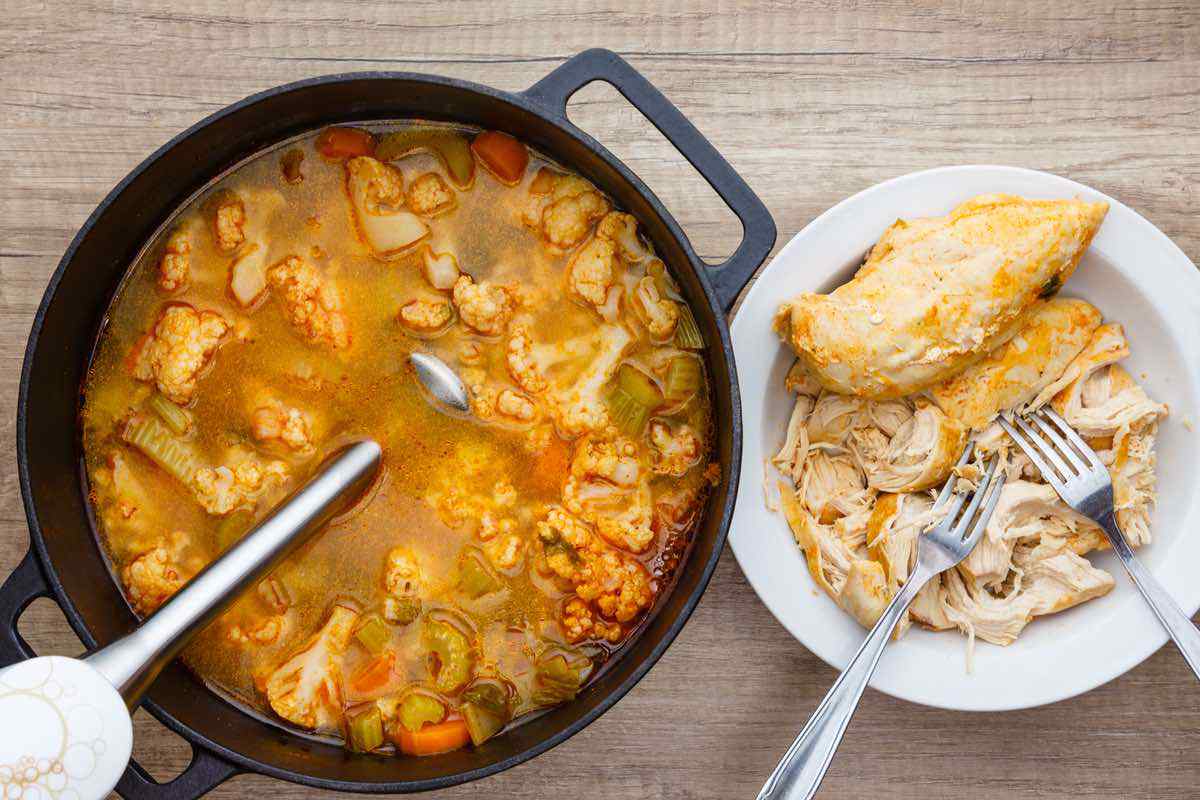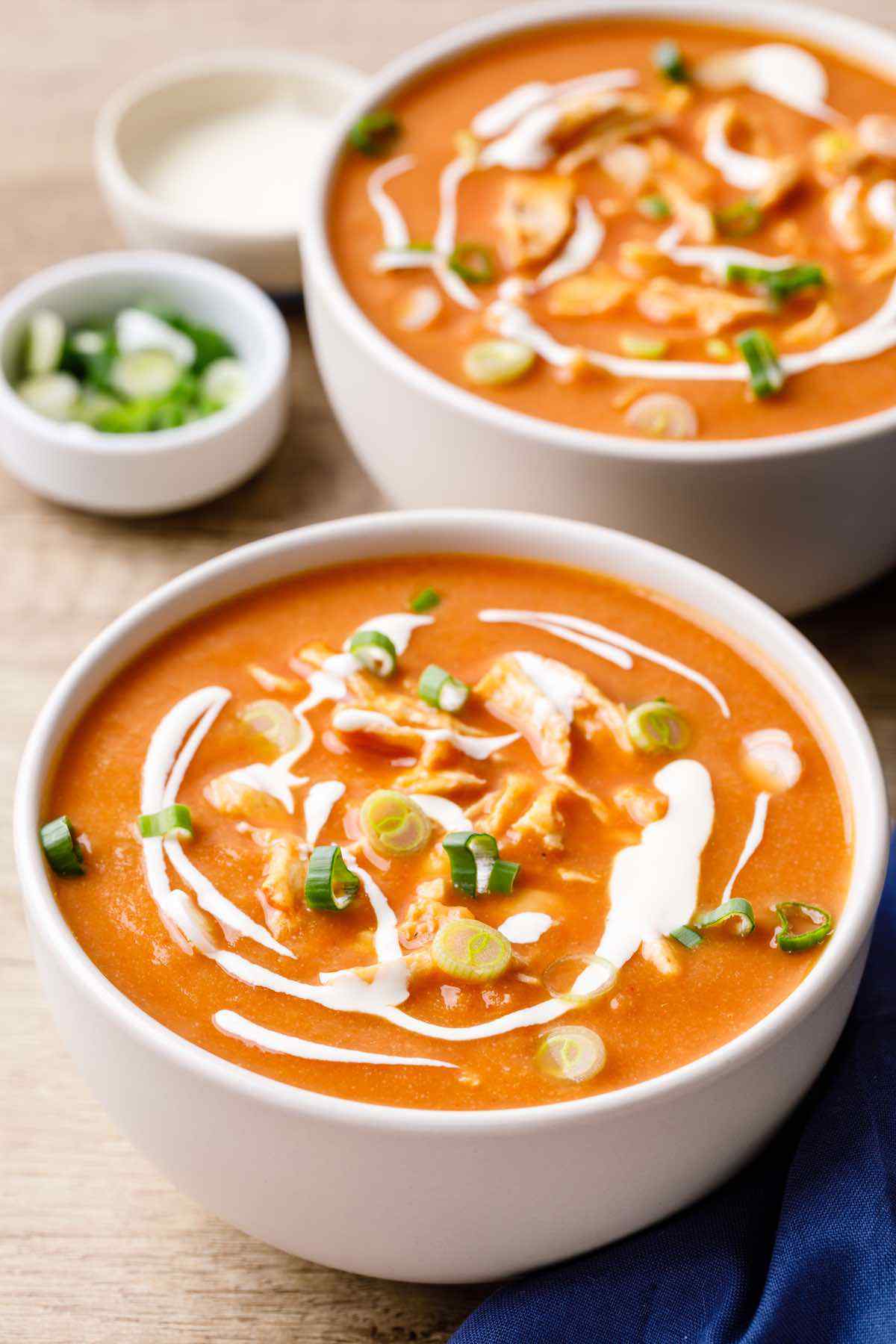 More Paleo Chicken Soup Recipes:
Incredible Instant Pot Paleo Chicken Vegetable Soup (Try this!)
Easy 5-Ingredient Crockpot Paleo Chicken Soup
Low Carb Rainbow Paleo Chicken Soup with Zucchini Noodles
Quick Paleo Chicken Noodle Soup with Zucchini Noodles
Slow Cooker Chicken Enchilada Soup
---
2 tbsp olive oil
1 medium onion, chopped
2 medium carrots, sliced
3 celery stalks, sliced
3 garlic cloves, minced
1 ½ boneless, skinless chicken breasts
1 tsp dried parsley
½ tsp dried dill
½ tsp dried chives
½ tsp dried thyme
4 cups cauliflower florets
4 cups homemade chicken broth
2/3 cup hot sauce
2 scallions, sliced
salt and pepper, to taste
Paleo friendly mayo, for garnish (optional)
In a large pot heat the olive oil over medium heat.
Add the onion, carrots and celery and cook for 5 minutes.
Add the garlic and cook for 30 seconds.
Add the chicken, dried thyme, dried parsley, chives, dill, cauliflower, hot sauce and chicken broth.
Stir to combine.
Bring to a boil, then reduce to a simmer.
Cook the soup until the chicken is cooked through, about 40 minutes.
Remove the chicken from the pot.
Shred the chicken with 2 forks.
Using an immersion blender, puree the soup.
Return the chicken to the pot.
Season to taste with salt and black pepper.
Serve topped with a drizzle of mayo and sliced scallions.