Perfectly Spicy Meatballs
As great as the buffalo sauce recipe is for these meatballs, it just might be the meatballs themselves that are the star of this meal. They're quite simple to prepare as well — simply mix your ground chicken together with one egg, garlic powder, onion powder, and almond flour. One of the key points of the paleo diet is to eliminate certain unhealthy food items, and one of the big ones is refined white flour. The refinement process strips the flour of nearly all of its nutritional value. Almond flour on the other hand is a perfect paleo cooking ingredient. It adds a deliciously sweet and nutty flavor to meals and it also contains a nice amount of healthy fats, vitamins, and minerals.
For this recipe, it helps to hold your meatballs together while the combination of garlic and onion powder helps to add a potent flavor that helps to make them so incredibly addictive.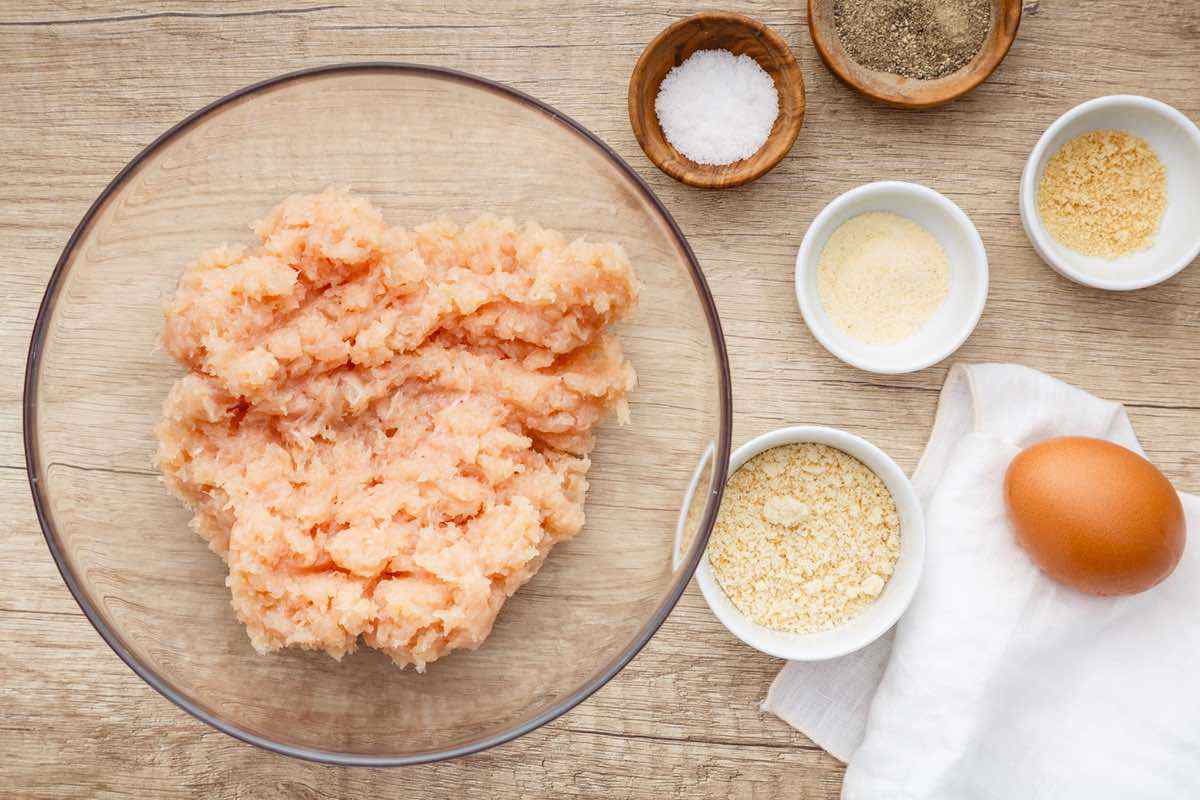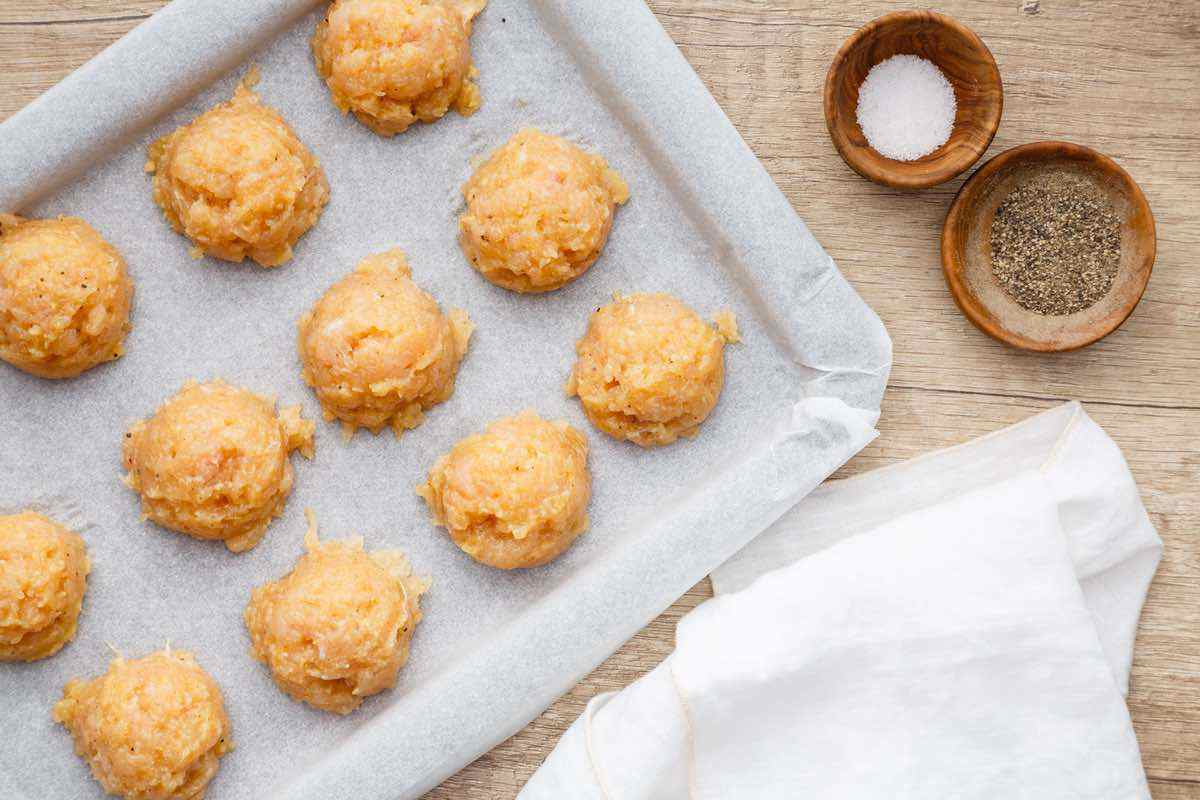 Homemade Buffalo Sauce
After mixing all of your ingredients together, season the meatballs with salt and pepper and then go ahead and bake them for about 20-25 minutes. While your meatballs are cooking, it's time to turn your attention to making the homemade buffalo sauce. The last time I made this recipe, I used a bit of Frank's Red Hot Sauce, but you can feel free to use whatever type of hot sauce you would like instead. Place your hot sauce into a small saucepan along with the ghee, apple cider vinegar, garlic powder, and cayenne pepper.
Ghee, the Paleo Alternative to Butter
I've been cooking with ghee a lot more lately, and I'm beginning to prefer it over my usual cooking staple of grass fed butter. It's packed full of vitamins, and studies have even demonstrated that individuals who consume large amounts of ghee have a lower prevalence of coronary heart disease. (1) The other two main ingredients for the buffalo sauce are definitely the garlic powder and the cayenne pepper. In my opinion, adding garlic powder to just about anything will make instantly make it that much tastier, and the cayenne pepper helps to kick the spiciness of this sauce up a notch. The main active compound in cayenne is capsaicin, which has some incredible benefits when it comes to promoting vascular and metabolic health. Not only is this buffalo sauce incredibly tasty, but it's also quite good for you as well.
Don't Forget the Ranch!
You'll be pleased to note that these paleo buffalo chicken meatballs can be paired with a delicious ranch dip, that is of course, 100% paleo approved. We made our own version of the beloved dip with healthier ingredients. The result is slightly different (in a good way!) from the bottled variety, but it's full of flavor, guaranteed.
If you're anything like me and you share my love of all things buffalo chicken, then you're going to fall in love with this recipe. Unlike all of those unhealthy buffalo chicken meals I used to order from restaurants, this recipe has the added bonus of being 100% paleo friendly and quite healthy. I also recommend that you sprinkle the meatballs with a little bit of spring onion before serving.
P.S. – Still can't get enough of that deliciously spicy buffalo chicken taste? Not to worry, we've got just the thing for you. Check out this paleo air-fried buffalo chicken recipe. It's much lower in fat than fried wings, but the air-fryer makes the skin crispy and light.
---
For the meatballs

1 pound ground chicken
1 egg
½ tsp garlic powder
½ tsp onion powder
4 tbsp almond flour
salt, black pepper to taste

For the sauce

½ cup Frank's Red Hot Sauce
2½ tbsp. ghee
1 tsp apple cider vinegar
½ tsp garlic powder
1/8 tsp cayenne pepper

For serving
Preheat oven to 350°F.
To make the meatballs, in a large mixing bowl place all the ingredients.
Season with salt and black pepper to taste.
Mix to combine.
Form the mixture into 1 inch meatballs and place them on a baking sheet lined with parchment paper.
Bake in preheated oven for 20-25 minutes.
Meanwhile, make the sauce.
Place all the ingredients in a small saucepan and heat over medium heat until ghee is melted.
Whisk to combine and set aside.
Remove the cooked meatballs from the oven and toss them with hot sauce.
Sprinkle with spring onion and serve.