The Importance of Eating Green Vegetables
It's vital to get kids to eat enough fruits and vegetables as they grow up to keep them strong and healthy. Unfortunately, in the modern world of convenience, a lot of children these days fill up on processed junk food instead. Home cooked healthy meals have been replaced by microwavable TV dinners in far too many households. Worst of all, these bad eating habits can accompany children into their adult lives as well. Studies have shown that the earlier that you start kids with healthy eating habits, the more likely they will retain those habits throughout their lives. (1)
Part of healthy eating involves eating nutrient-dense fruits and vegetables. Of particular importance are green vegetables. They are incredibly nutritious, being packed full of vitamins, minerals, phytonutrients, and antioxidants that help to prevent serious conditions such as cancer, cardiovascular disease, and diabetes. (2) Cruciferous vegetables like broccoli, cauliflower, and cabbage, in particular, are excellent sources of these nutrients, especially when it comes to having cancer-fighting properties. (3)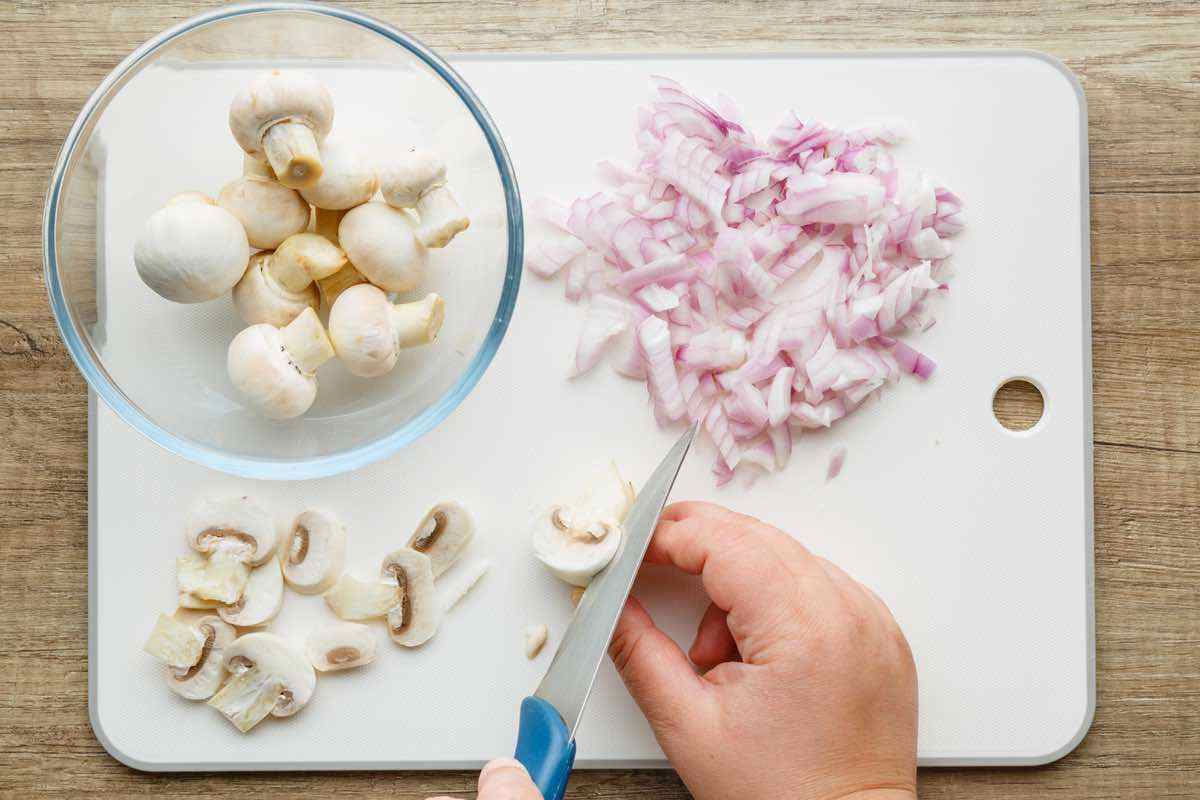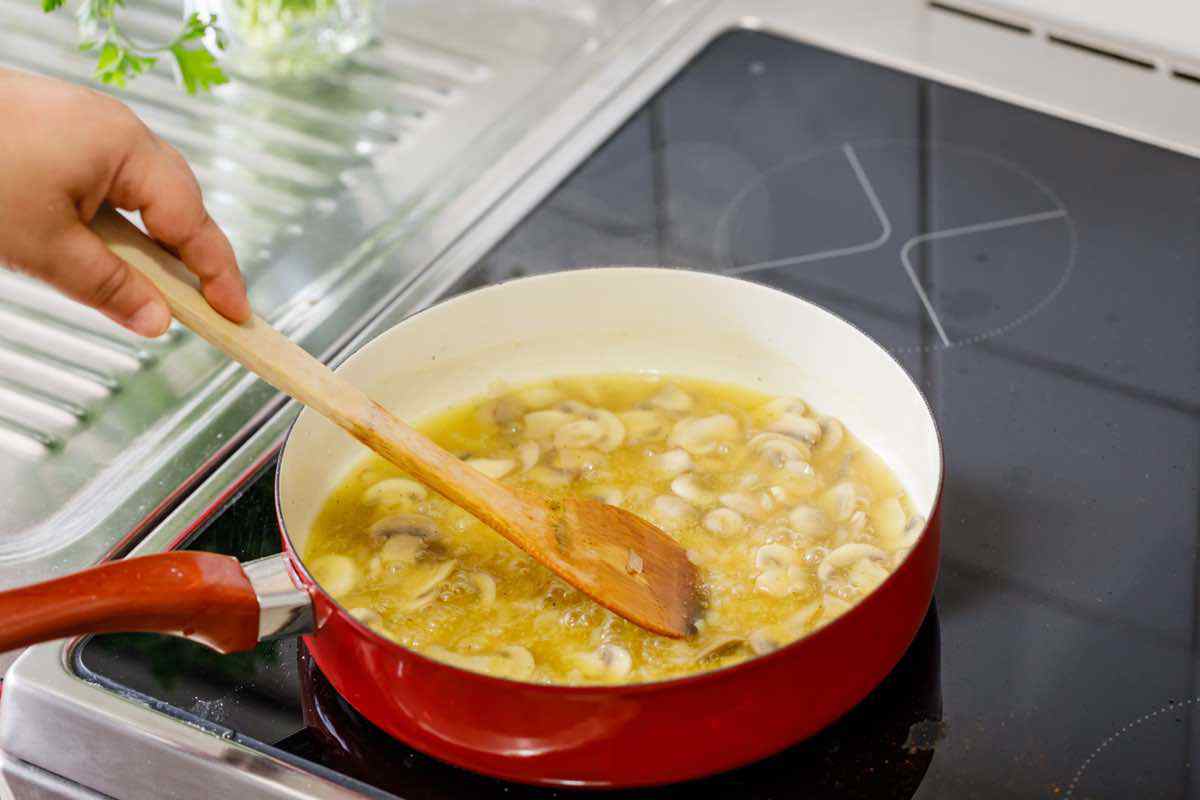 This broccoli recipe has got plenty of flavor from the mushrooms and onion baked in with chicken stock and arrowroot flour. It even includes Dijon mustard and paleo approved mayonnaise to make this casserole extra creamy and delicious, so you won't miss the cheese and cream.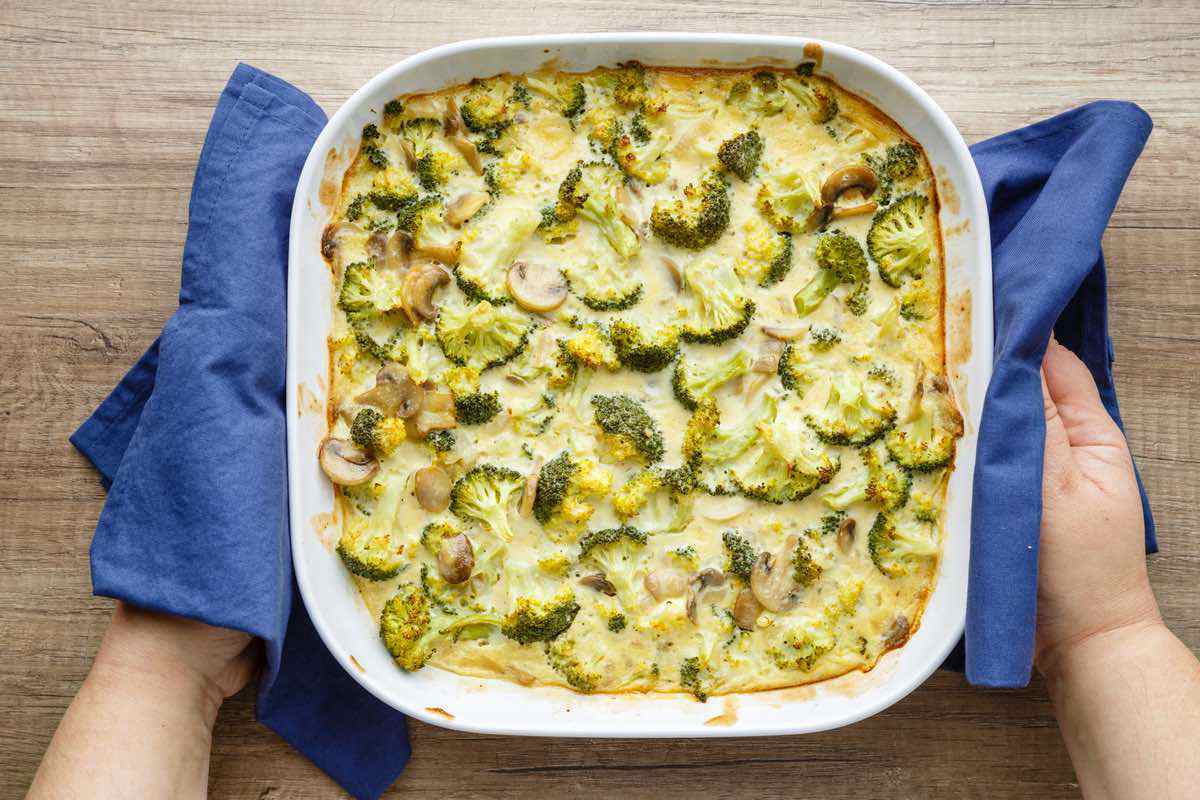 Mixing and matching different food types in paleo recipes is a fantastic way to get your taste buds accustomed to foods that you may not initially enjoy. Much like roasting brussels sprouts can give some people a whole new outlook on them, so too can cooking broccoli in a casserole dish like this do the same. Give it a try — it could just be the first step to turning your family into lifelong broccoli fans.
PS. After you give this casserole a try, why not check out a few of the other awesome paleo-friendly casserole recipes that we have on the site? This amazing buffalo chicken casserole is high in protein and bursting with flavor. There's also this great eggplant beef casserole that's incredibly easy to make and perfect for anyone on a budget. Finally, check out this sweet potato paleo casserole. Just like the title says, it's even better than Grandma's.
---
1 tbsp olive oil
1 cup mushrooms, sliced
½ red onion, chopped
1 cup homemade or paleo approved store-bought chicken stock
1 tbsp arrowroot flour
1 egg, beaten
1/3 cup homemade or paleo approved store-bought mayonnaise
1 tsp Dijon mustard
¾ pound broccoli florets
salt, black pepper to taste
Preheat oven to 350ºF.
In a saucepan heat the olive oil over medium heat.
Add the onion and cook 5 minutes.
Add the garlic and cook for 30 seconds.
Add the mushrooms and cook until tender, about 10 minutes, stirring frequently.
Add the arrowroot flour and stir until golden.
Add the stock and bring to a low simmer, stirring until combined.
Stir in the mayonnaise and egg and season with salt and pepper.
Layer the broccoli on bottom of baking dish.
Pour the saucepan mixture all over and toss to combine.
Bake until golden, 30 minutes.
Serve warm.