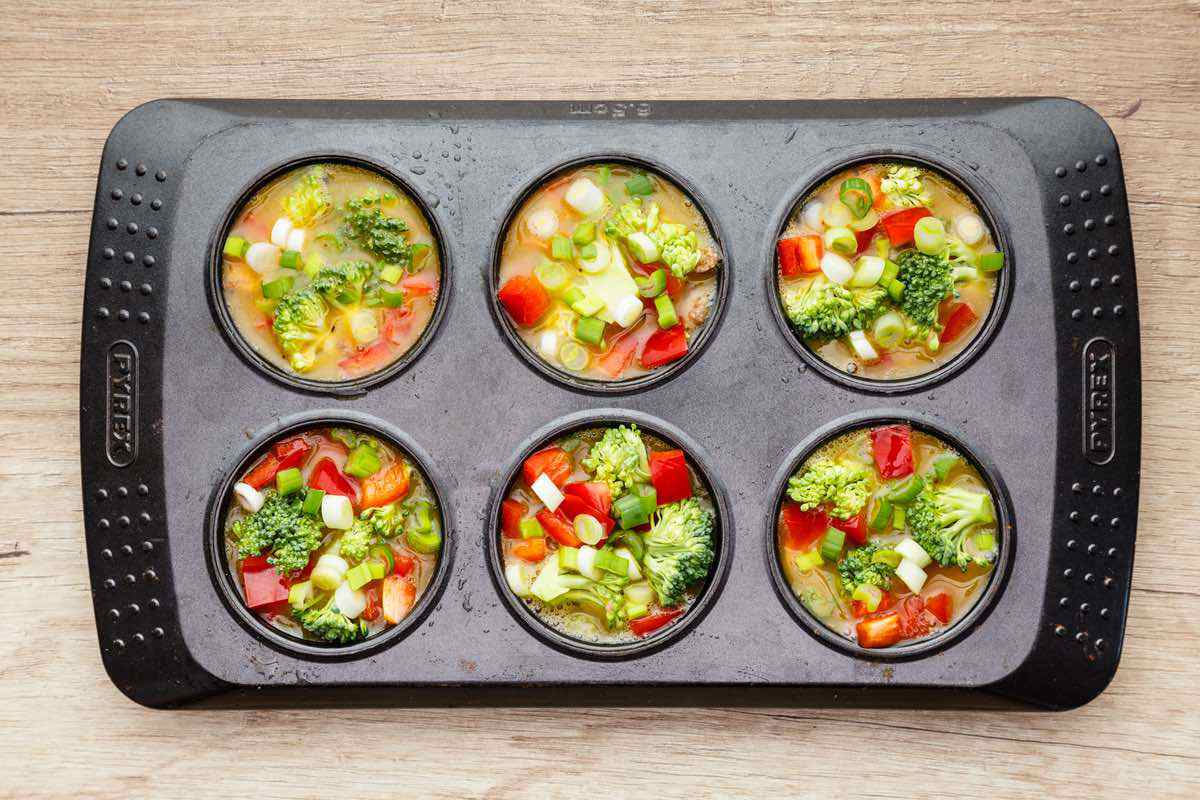 More Paleo Egg Muffin Recipes:
Egg Muffins in Prosciutto Cups
How to Make Healthy Egg Breakfast Muffins
12 Paleo Egg Muffins for a Protein-Filled Morning
More Sweet Paleo Muffin Recipes:
The Best Paleo Banana Nut Muffins Ever (OMG!)
The Best Coconut Flour Blueberry Muffins (With Crumble Top)
5 Incredible Paleo Muffins to Try (Easy recipes!)
41 Sweet and Savory Grain-Free Paleo Muffins
---
1/3 pound breakfast sausage
1 tbsp olive oil plus extra for greasing
4 large eggs
1/3 cup broccoli florets
1/3 cup red bell pepper, diced
3 tbsp chopped scallions
salt, black pepper to taste
Preheat oven to 375ºF.
In a skillet heat the olive oil over medium heat. Add the breakfast sausage and brown it, breaking it up into small chunks as it cooks. Remove from the heat and set aside.
Generously grease 6 muffin cups with extra olive oil. In a measuring cup, beat the eggs until smooth. Season to taste with salt and black pepper. Place the sausage, bell pepper and broccoli florets into each muffin cup. Pour the beaten eggs into each muffin cup until it is ¾ full. Stir slightly with a fork. Sprinkle the scallions over the filled muffin cups. Bake for 18 to 22 minutes, or until the frittatas have puffed and set.
Remove from the oven and allow to cool slightly. Use a knife to loosen the sides. Remove them from the pan and serve immediately.