---
What I love about frittatas is that you can enjoy them for any meal, and they are great the next day as well. Today's dinner leftovers become a quick breakfast for tomorrow.
I chose to incorporate spinach as my "lettuce" since iceberg lettuce obviously would not taste good baked in eggs. You could alternatively use chard or kale as well. As you might be able to tell from the photos, I forgot to take the seeds out of my tomatoes before putting them in to the frittata. I highly recommend doing that prior to cooking so you don't end up with those annoying seeds.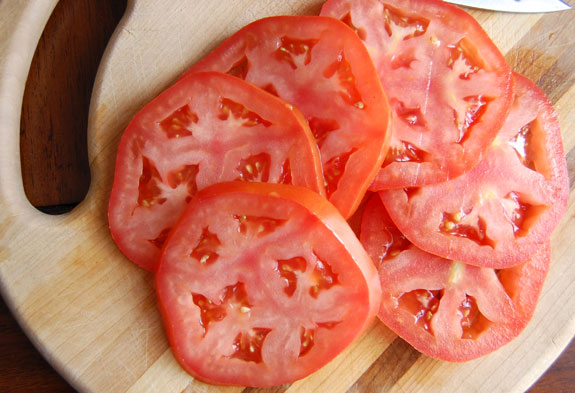 A frittata also strikes me as one of the most inexpensive ways to feed a crowd. They are basically an open-faced omelette. When you have a lot of people to please, frittatas are gluten-free, low carb, and Paleo-friendly. You also don't have to spend a lot of time away from your guests because they cook quickly. As long as you have some eggs in the refrigerator, veggies on hand, and maybe even some meat to throw in, a great frittata can be ready to go in 20-30 minutes.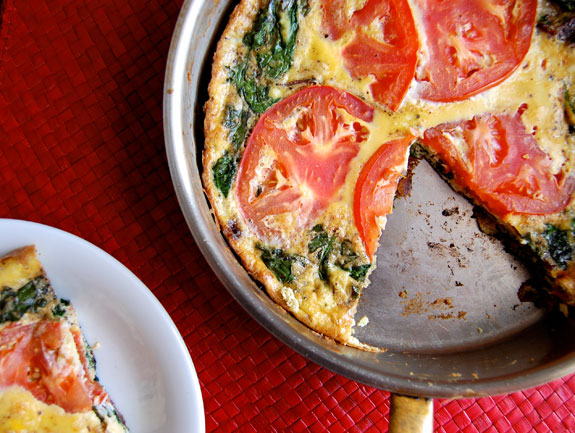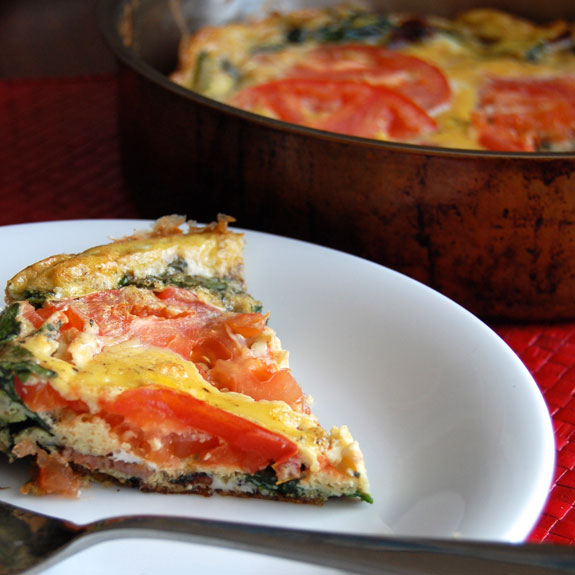 Between the eggs, bacon, spinach, and tomato in this BLT frittata, you have a nutritious and tasty meal that is ready to go in a short amount of time.
---
8 eggs
4 slices bacon, cooked and chopped
3-4 cups spinach (or other greens of your choice)
1 large tomato, sliced and seeded
1 tbsp almond milk
1/2 tsp salt
1/4 tsp pepper
2 tbsp chopped fresh basil
1 tbsp extra virgin olive oil
Preheat oven to 400 degrees F. In a medium bowl, whisk together the eggs, milk, basil, salt and pepper. Set aside.
Heat olive oil in a 10-inch nonstick skillet over medium heat. Add greens and cook 3-4 minutes until wilted. Add in bacon and stir.
Add egg mixture to the pan and place tomatoes on top. Using a spatula, occasionally lift the edges to allow uncooked egg to run under. When the frittata has set, transfer to the oven and cook for 12-15 minutes or until egg is cooked through. Cut into wedges and serve warm.