---
I love adding berries to shakes that I make because they do so much for your body. Both raspberries and blueberries contain Vitamin C and antioxidants that boost your immune system. Banana is also a popular smoothie add-in because it's healthy and the flavor works well with a lot of other ingredients. Bananas add a little extra potassium and fiber to your day. Instead of throwing some ice cubes in the smoothie, using frozen fruit keeps the drink cold and provides more nutrients. You can also find all of these in bulk in the frozen section of the grocery store, making them easy to store and pop into a blender when you are making the shake.
Chia seeds are an optional add in, but I highly recommended them. They have a neutral flavor and just a tablespoon of these will provide you with Omega-3s, fiber, and protein.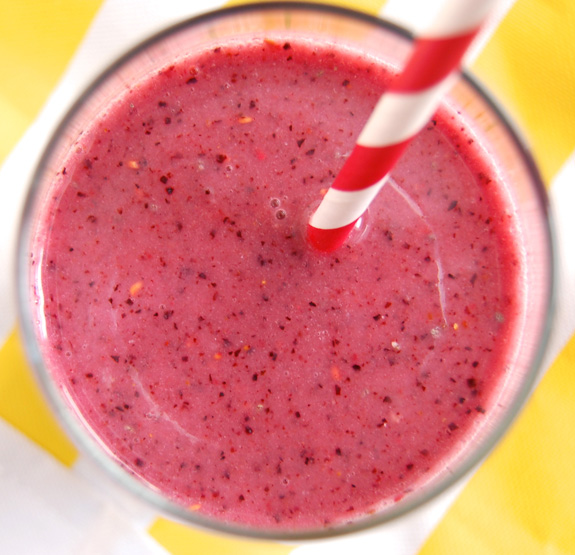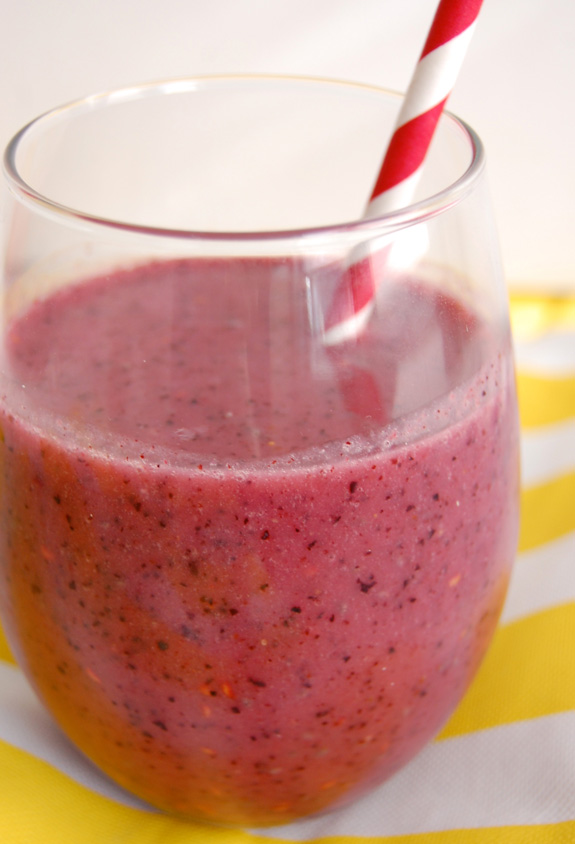 Instead of skipping breakfast, the most important meal of the day, the next time you are in a rush, whip up a quick shake to get off to a good start. There is little effort required, and the shake can even be transferred to a cup to take on the go. Your body and your taste buds will thank you.
---
Ingredients

1/2 cup coconut milk
1/4 cup cold water
1/2 frozen banana
1/2 cup frozen raspberries
1/2 cup frozen blueberries
1 tbsp chia seeds
In a large cup (if using an immersion blender) or a blender, combine ingredients and blend until smooth. Add more water if necessary to reach desired consistency. Serve immediately.