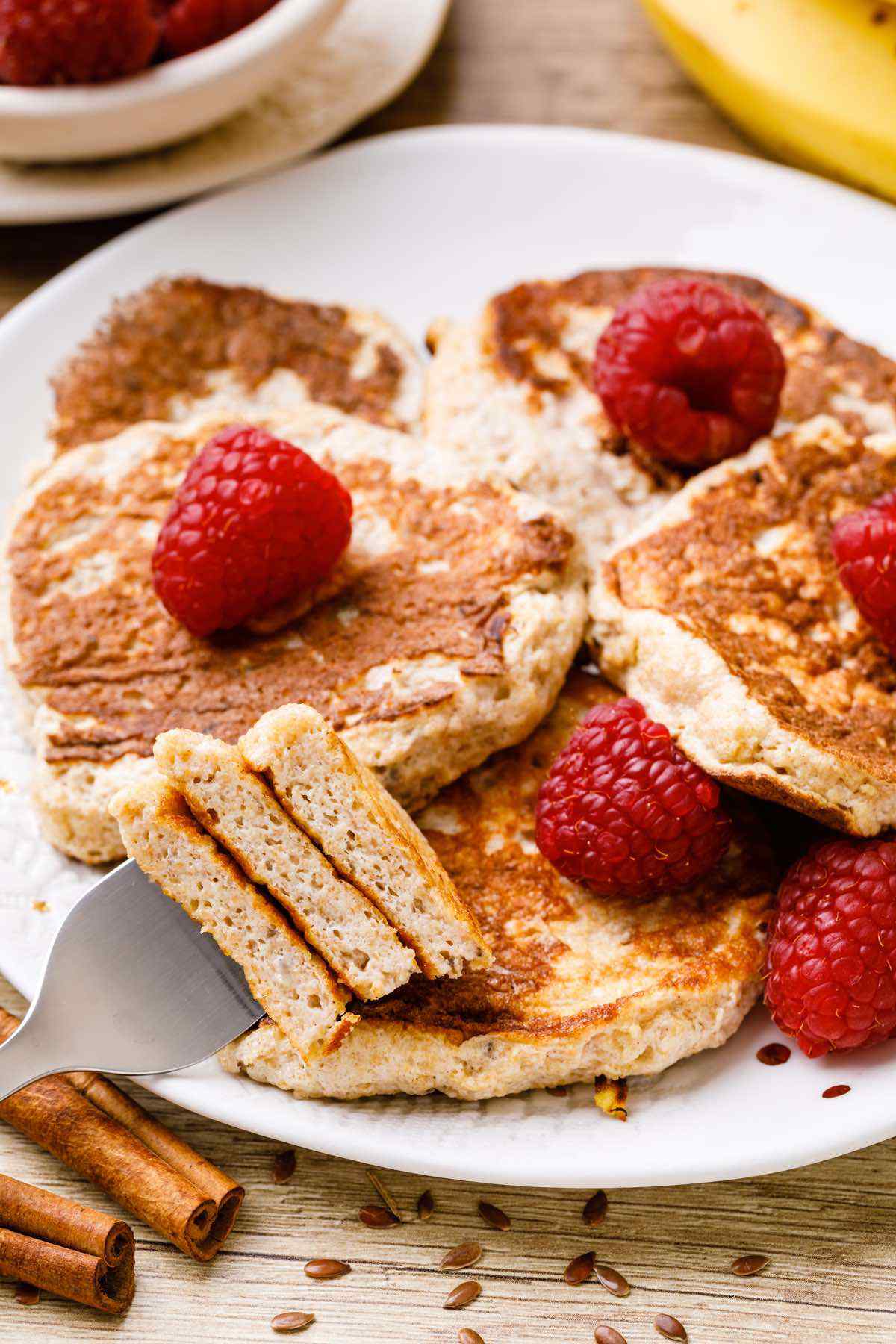 View More Paleo Banana Pancake Recipes:
Incredible Blueberry Banana Pancakes
Easy Paleo Banana Bread Pancakes
Addictive Paleo Bananas Foster Pancakes
Flourless Paleo Banana Chocolate Chip Pancakes
Crave-worthy Banana Oatmeal Pancakes
2-Ingredient Paleo Banana Egg Pancakes
---
2 egg whites
1 tbsp unsweetened almond milk
½ medium banana
2 tbsp finely ground flaxseed
½ tsp ground cinnamon
In a bowl, place the ground flaxseed and cinnamon and mix to combine. Set aside.
In another bowl, mash the banana with a fork until completely smooth.
Add the egg whites and almond milk.
Using an electric mixer, beat until the mixture triples in volume.
Slowly add the flaxseed mixture to the egg white mixture and beat to combine.
Lightly grease a non stick skillet with coconut oil.
Heat the skillet over medium low heat until hot.
Drop ¼ cup of batter for each pancake onto the hot skillet.
Cook until small bubbles begin to form on the top.
Carefully flip the pancakes and cook on the other side 1-2 minutes or until cooked through.
Serve warm.