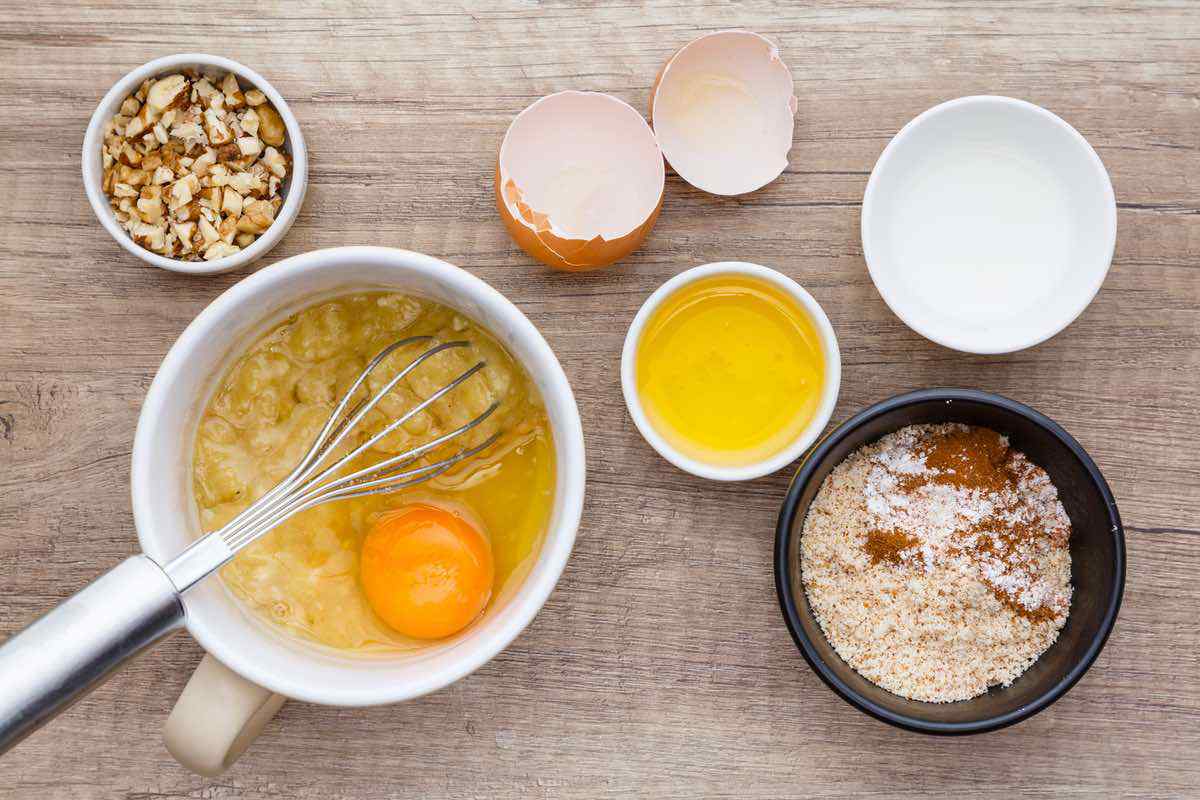 More Paleo Banana Bread Recipes:
The Best Paleo Blueberry Banana Bread Ever (Easy Recipe)
Chocolate Swirl Pumpkin Paleo Banana Bread
Coffee Cake Banana Bread with Crumble Top (Paleo Recipe)
Honey Nut Paleo Banana Bread (ermahgerd!)
10-Minute Pear Banana Bread (Yum!)
Easy, No Fuss 7-Ingredient Paleo Banana Bread (Try this!)
---
1 large ripe banana, mashed
1 large egg
1 tbsp almond milk
1 tsp honey
¼ cup almond flour
¼ tsp baking powder
¼ tsp ground cinnamon
1 tbsp chopped walnuts
In a large microwave-safe mug place the mashed banana, egg, almond milk and honey and whisk to combine.
Add the almond flour, ground cinnamon and baking powder and whisk until smooth.
Fold in the chopped walnuts.
Microwave on high for 3 -3 ½ minutes or until just firm to touch and toothpick inserted into the center comes out clean.
Serve warm.