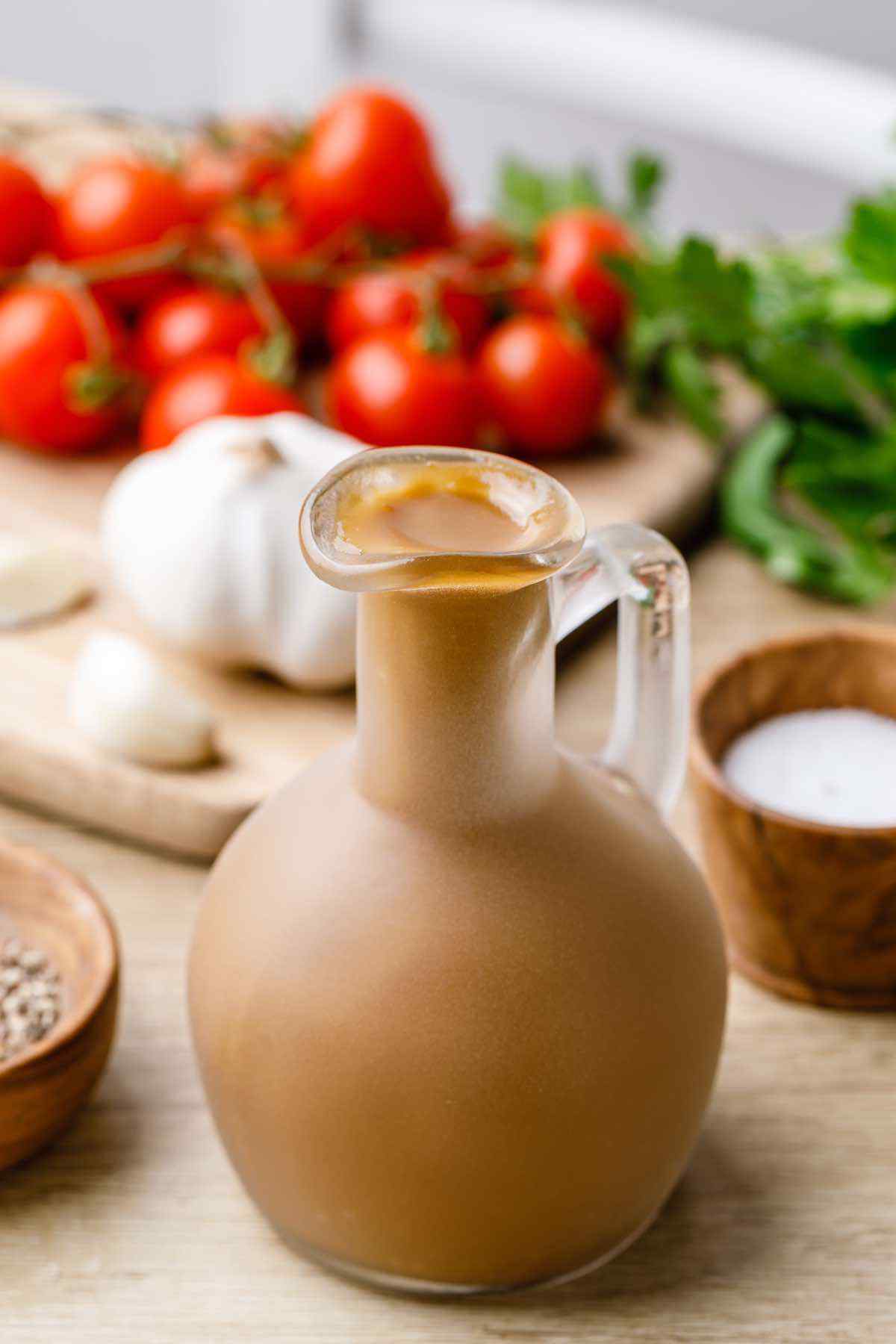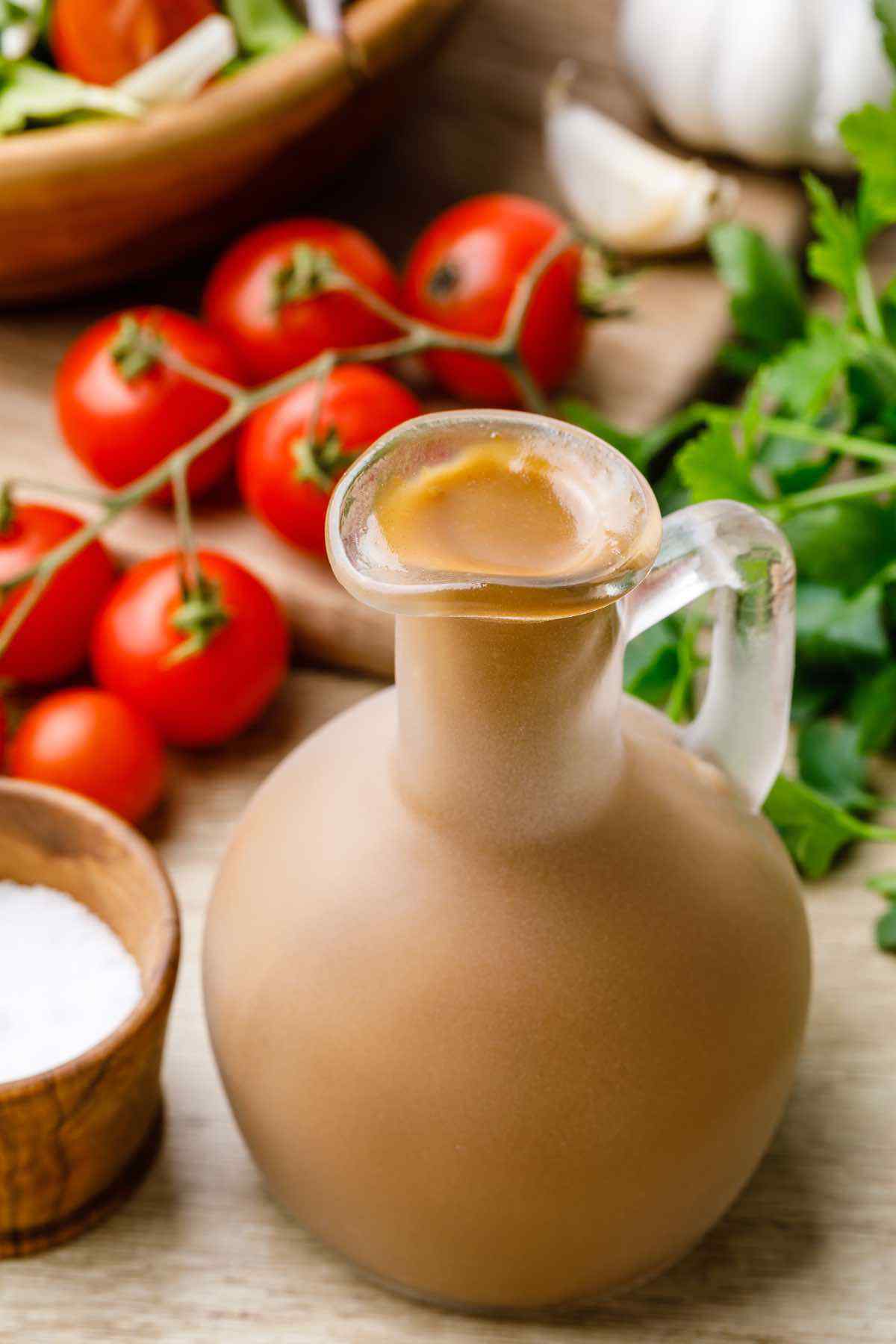 View More Paleo Salad Dressing Recipes:
Homemade Paleo Thousand Island Salad Dressing (Easy Recipe)
Incredible Avocado Ranch Salad Dressing (Paleo-Friendly)
Creamy Honey Mustard Paleo Salad Dressing (yum!)
3-Minute Paleo Dump Ranch (ermahgerd!)
Easy 6-Ingredient Paleo Caesar Dressing
---
1/4 cup balsamic vinegar
2 garlic cloves, minced
1 tbsp Dijon mustard
3/4 cup extra-virgin olive oil
salt and black pepper to taste
Add all the ingredients to a jar.
Close the lid tight and shake well.
Season to taste with salt and black pepper.
Store in an airtight container in the refrigerator for up to 7 days.