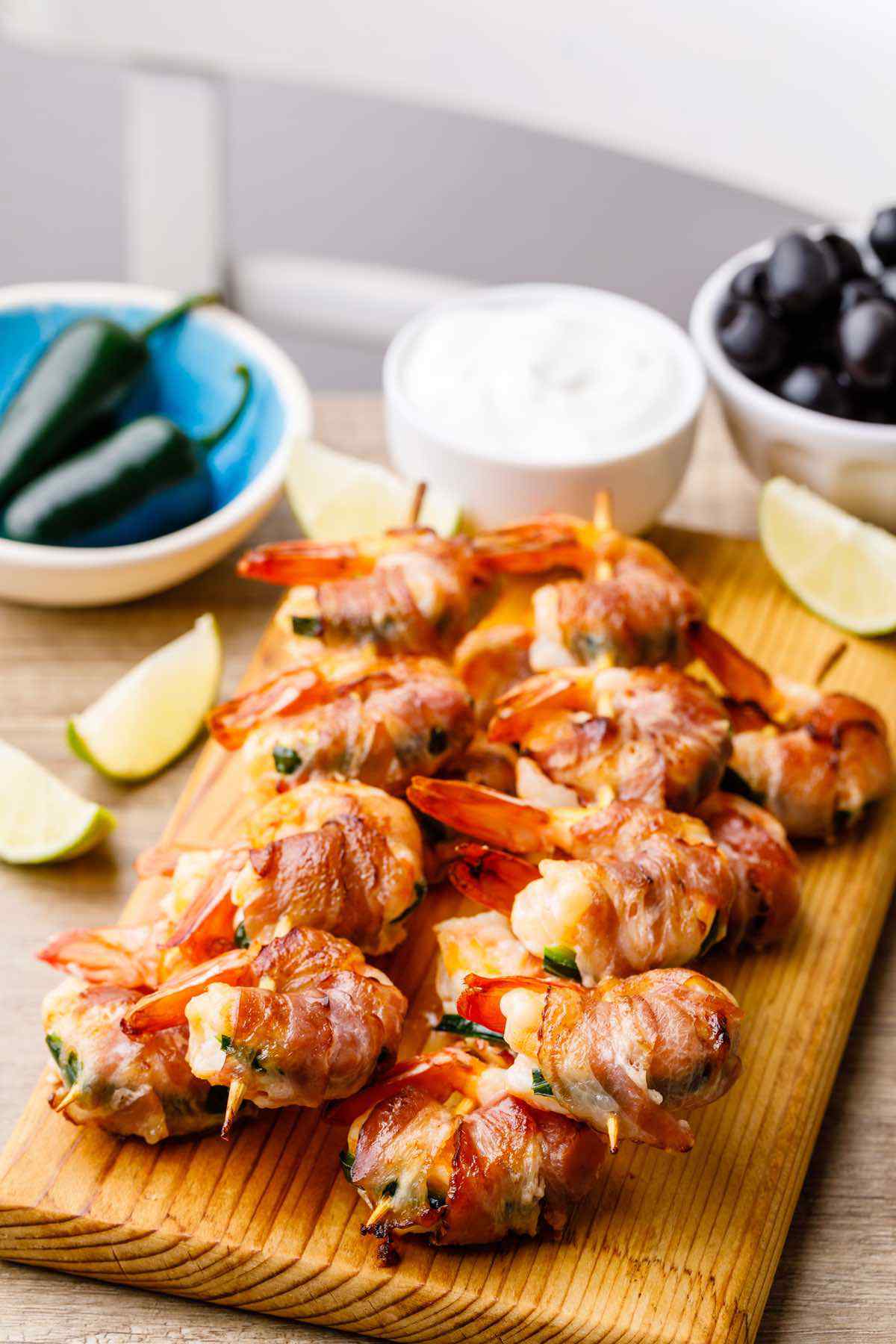 More Bacon-Wrapped Recipes:
Sheet Pan Bacon Wrapped Scallops (OMG, yum!)
The Best Bacon Wrapped Stuffed Dates (Snack-Dessert Mashup)
Baked Bacon Wrapped Asparagus (Easy 3-Ingredient Recipe)
Bacon Wrapped Sweet Potato Wedges
---
16 large shrimp, peeled and deveined
1 jalapeño chili, seeded, and cut lengthwise into 16 thin strips
8 thin bacon slices, halved lengthwise
salt and black pepper to taste
bamboo skewers
Preheat the broiler to high.
Cut a long ¼ inch deep slit in the outer curve of each shrimp and insert 1 jalapeño strip.
Wrap each shrimp in a piece of bacon.
Thread the shrimps onto the skewers.
Arrange the skewers in a shallow, flameproof casserole.
Broil 5 inches from heat for 2 minutes on each side or until shrimp are done.
Serve hot with your favorite sauce.