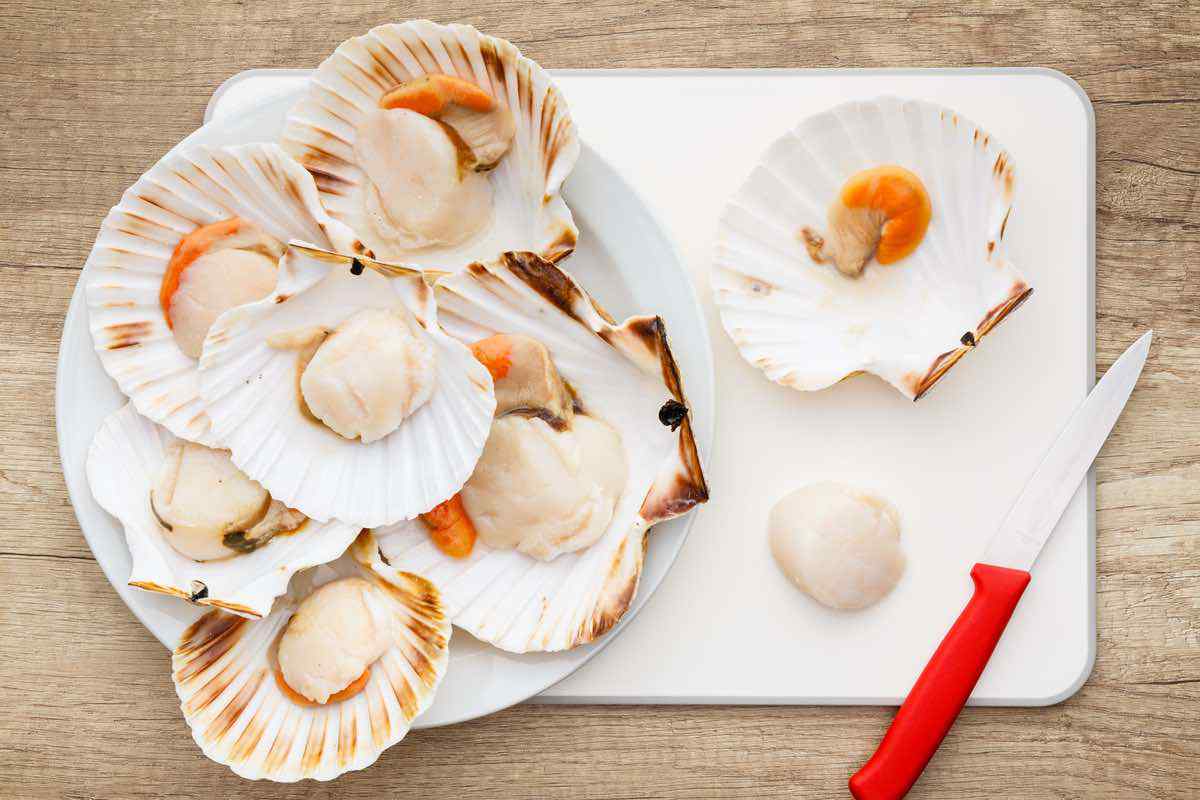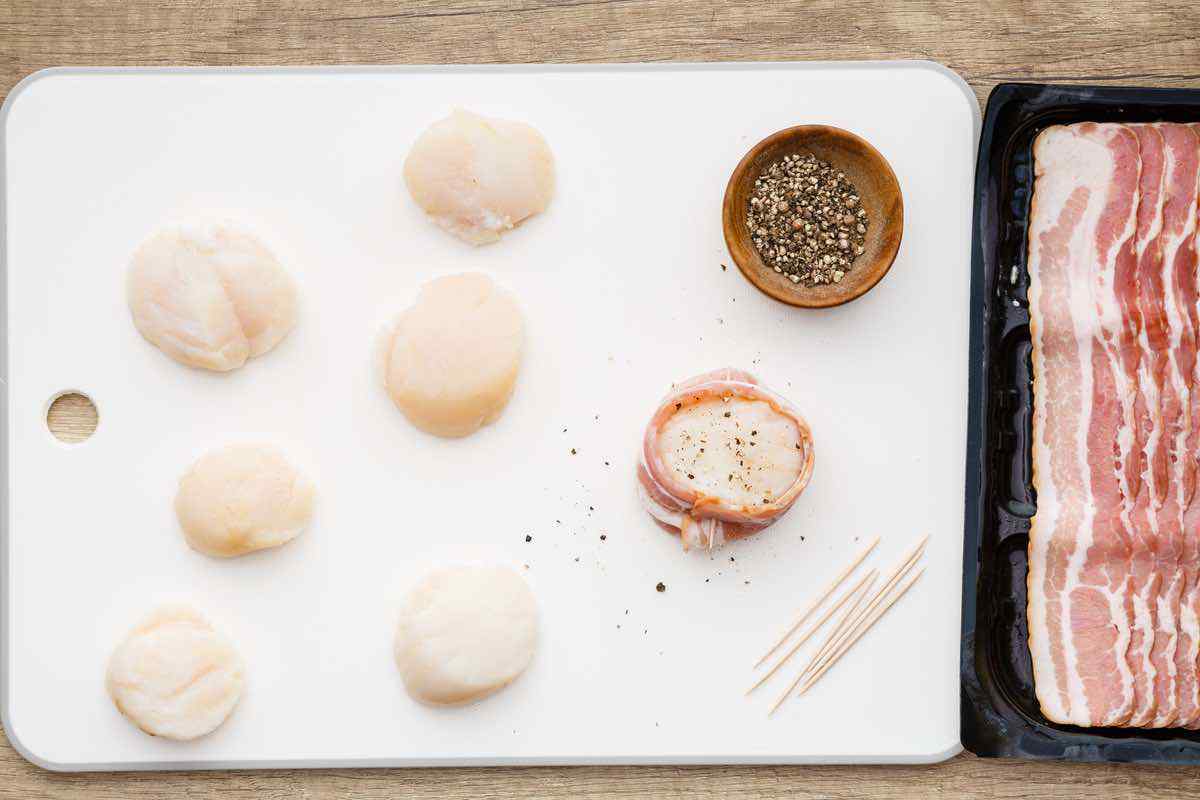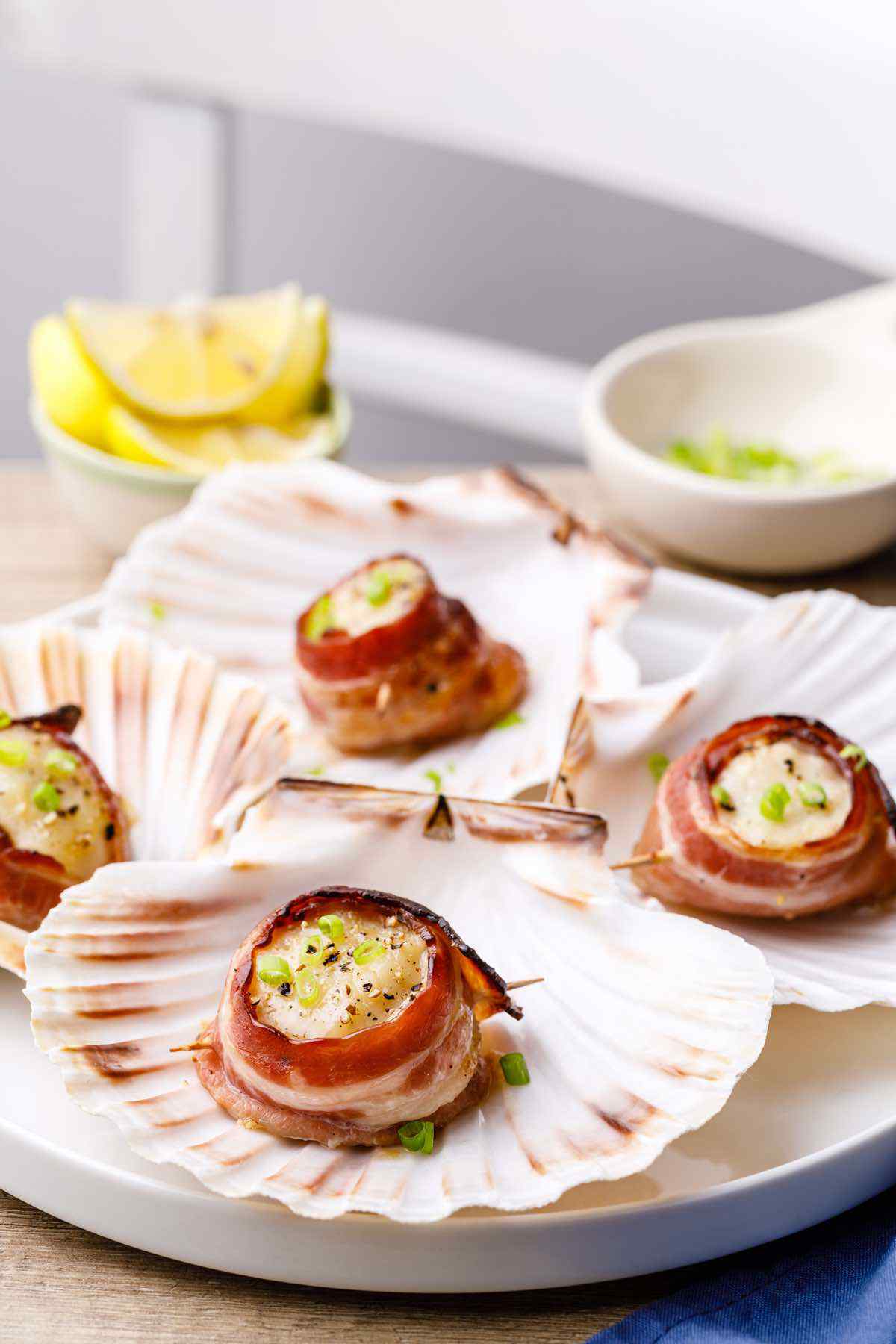 More Bacon-Wrapped Recipes:
The Best Bacon Wrapped Stuffed Dates (Snack-Dessert Mashup)
Baked Bacon Wrapped Asparagus (Easy 3-Ingredient Recipe)
Bacon Wrapped Sweet Potato Wedges
---
8 fresh scallops
8 thin bacon slices
2 tbsp olive oil
salt and freshly ground black pepper to taste
8 toothpicks
Preheat oven to 425°F.
Remove the black stomach sack and any other pieces that are around the meat of the scallop and discard, leaving just the white flesh.
Rinse the scallops thoroughly in cold water then pat them dry with paper towels.
Wrap each scallop in a piece of bacon and secure it with a toothpick.
Place the scallops in a baking dish.
Drizzle with olive oil and season with salt and black pepper.
Bake for 15 to 20 minutes until the scallops and bacon are cooked through.
Serve warm.