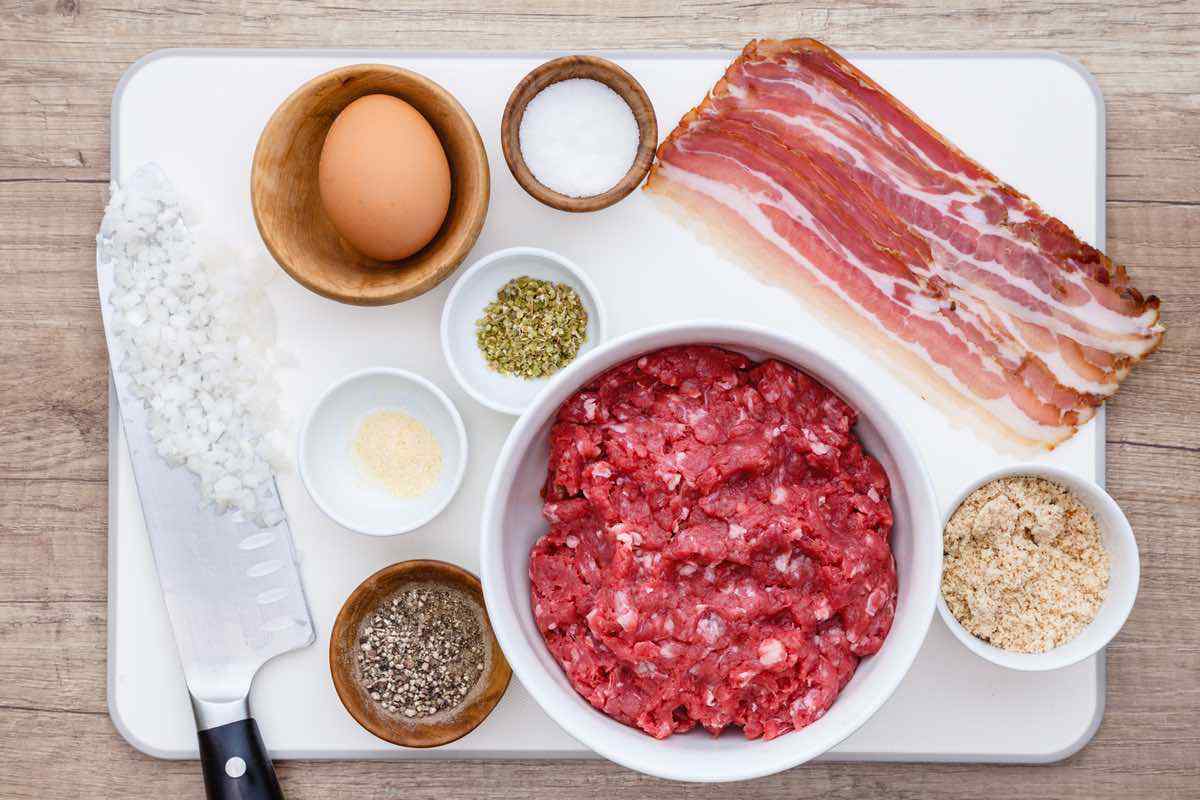 View More Paleo Meatloaf Recipes:
Bacon-Wrapped BBQ Paleo Meatloaf (This is so good!)
The Best Ground Beef Meatloaf Muffins – High Protein Paleo Breakfast
Instant Pot Paleo Turkey Meatloaf (Easy Recipe)
Easy 7-Ingredient Paleo Meatloaf with Bacon (Ermahgerd!)
Quick and Easy Turkey Meatloaf
40 Paleo Meatloaf Recipes without Bread Crumbs
---
1 pound lean ground beef
1 large egg
3 tbsp almond flour
2 tbsp minced onion
½ tsp garlic powder
1 tsp Italian seasoning
6 slices nitrate free bacon
6 tbsp Paleo friendly homemade or store-bought ketchup (optional)
Preheat oven to 350°F.
Lightly grease 6 muffin cups. Set aside.
In a bowl add the onion, garlic, ground beef, almond flour, egg, Italian seasoning and salt and black pepper to taste.
With clean hands, mix the ingredients until well combined.
Line the outer rim of each muffin cup with the bacon.
Divide the meat mixture evenly among the 6 cups.
Top each muffin with a tablespoon of ketchup (if using).
Bake in preheated oven for 20-25 minutes.
Remove the meatloaf muffins from the oven.
Serve warm.