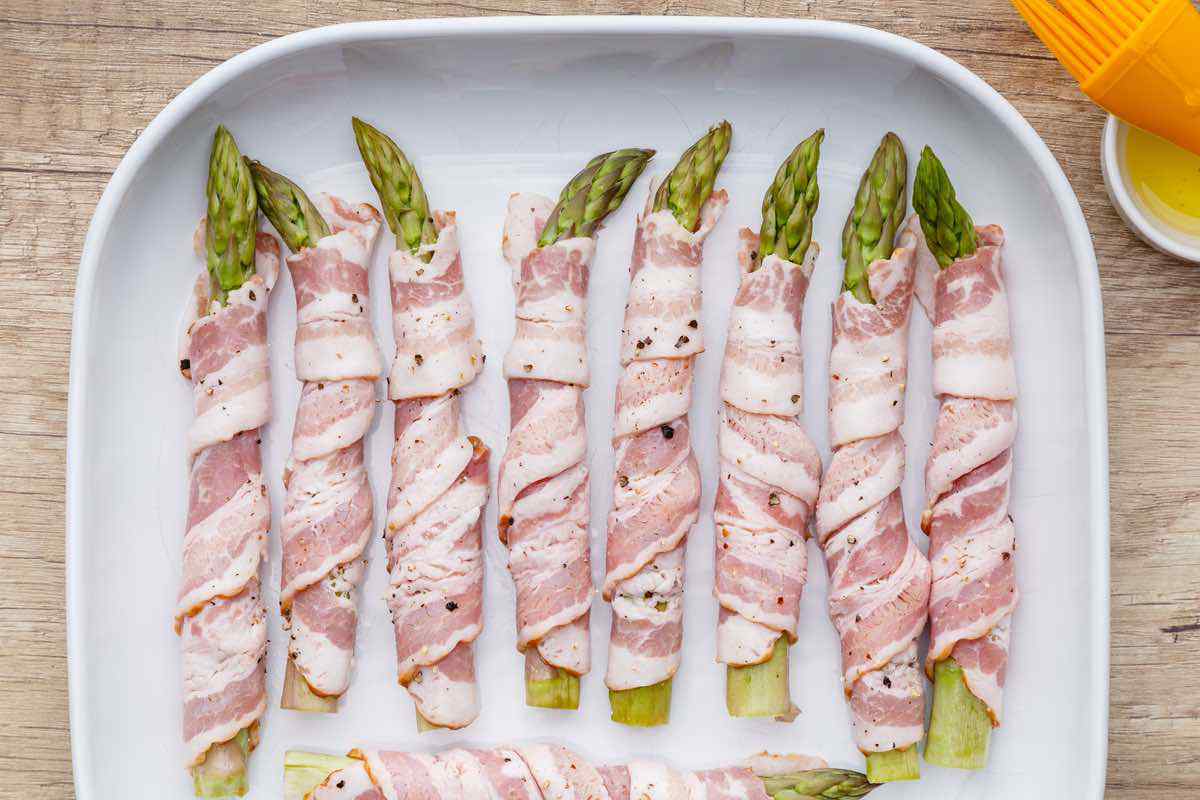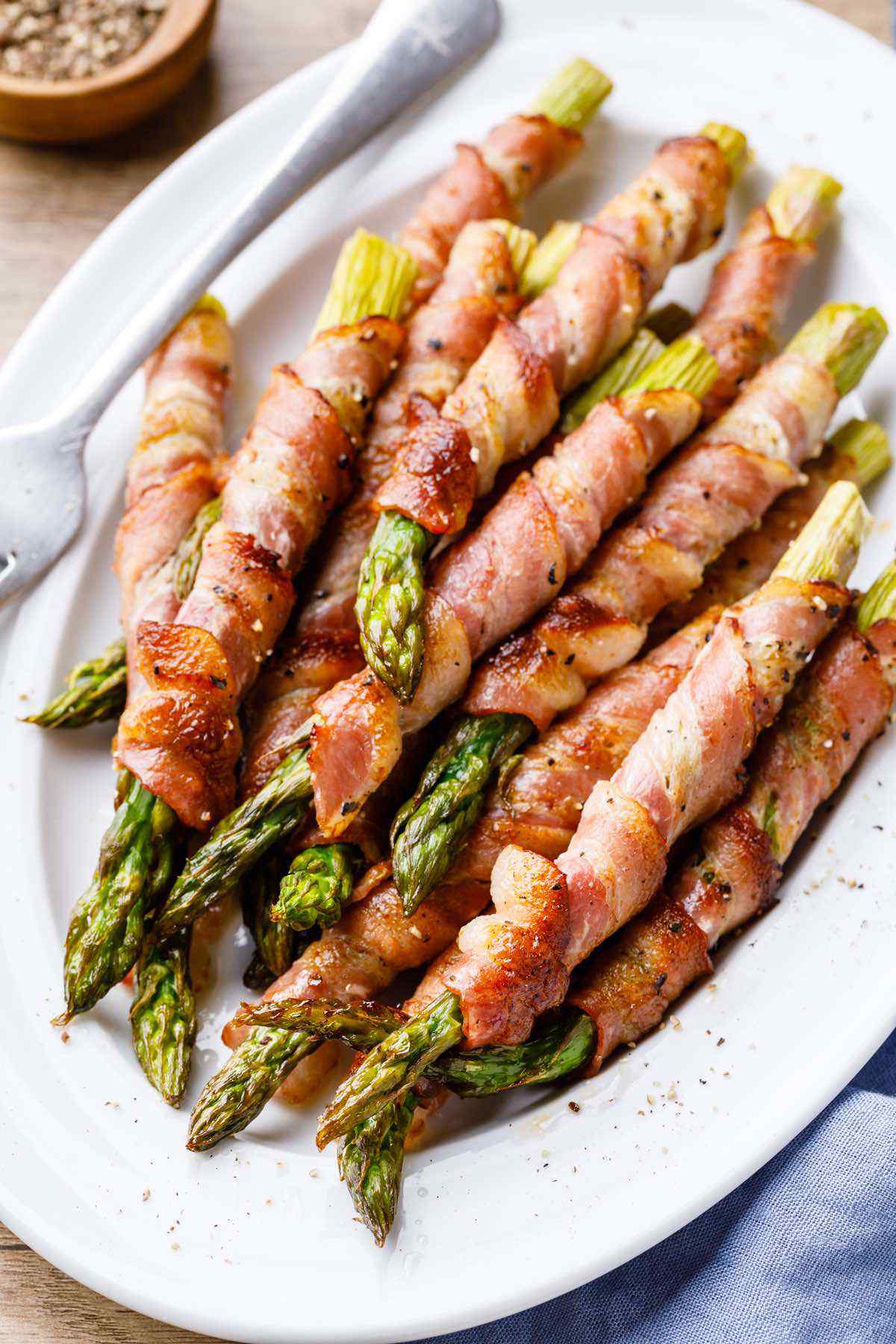 More Paleo Bacon Recipes:
Bacon Wrapped Sweet Potato Wedges
Really Easy Bacon-Wrapped Roasted Asparagus
The Best Eggless Breakfast Casserole with Bacon
Rosemary Garlic Hasselback Zucchini with Bacon
38 Out Of This World Bacon Recipes
---
16 fresh asparagus spires, trimmed
16 thin bacon slices
1 tbsp olive oil
salt and freshly ground black pepper to taste
Preheat oven to 425°F.
Wrap each bacon slice tightly around an asparagus stalk.
Place, seam side down, in a baking dish.
Season with salt and black pepper to taste.
Brush with olive oil.
Bake for 10-15 minutes or until the bacon is crispy and asparagus is tender.
Serve warm.