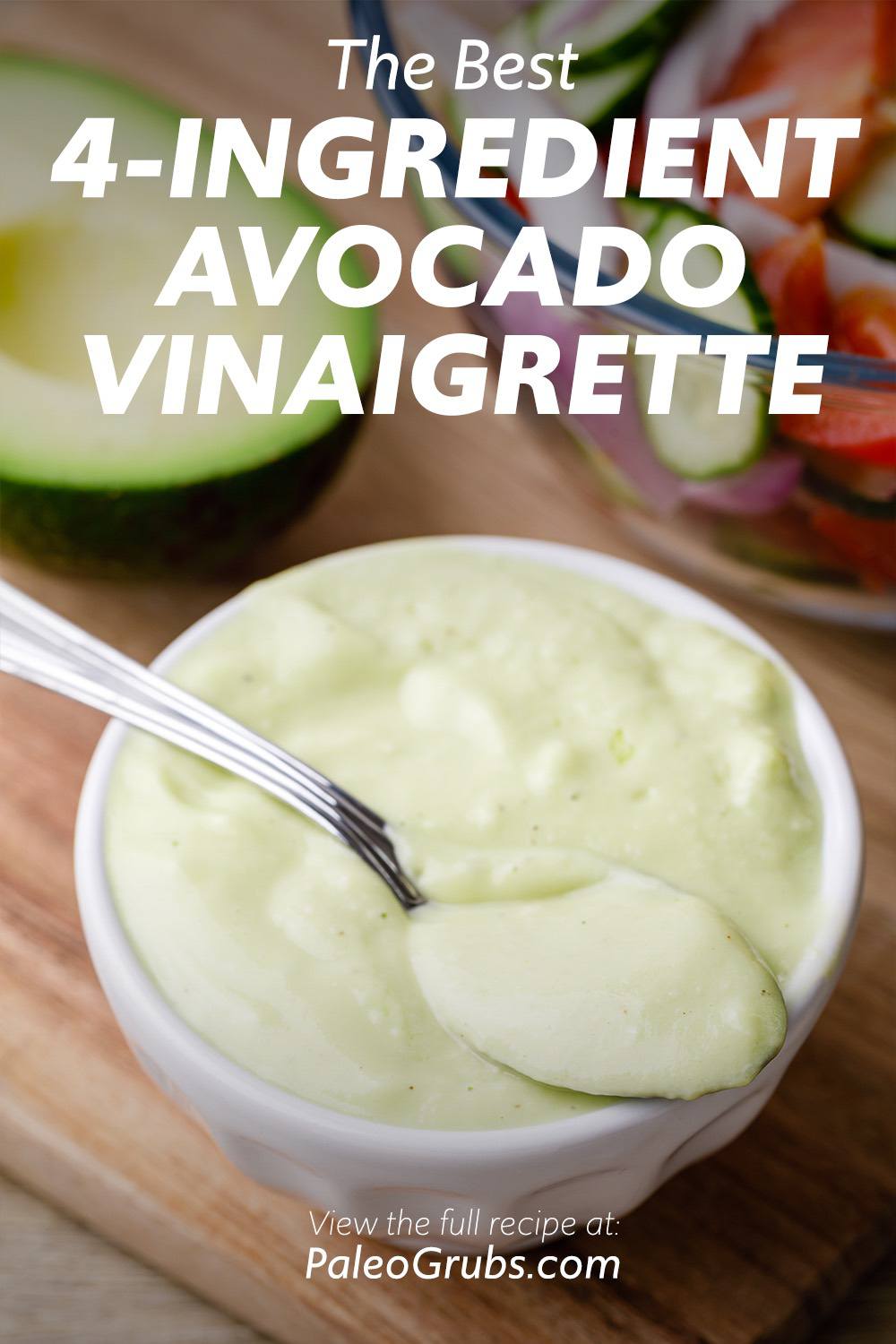 To cut through the richness of the avocado, you'll be adding a bit of lemon juice and apple cider vinegar.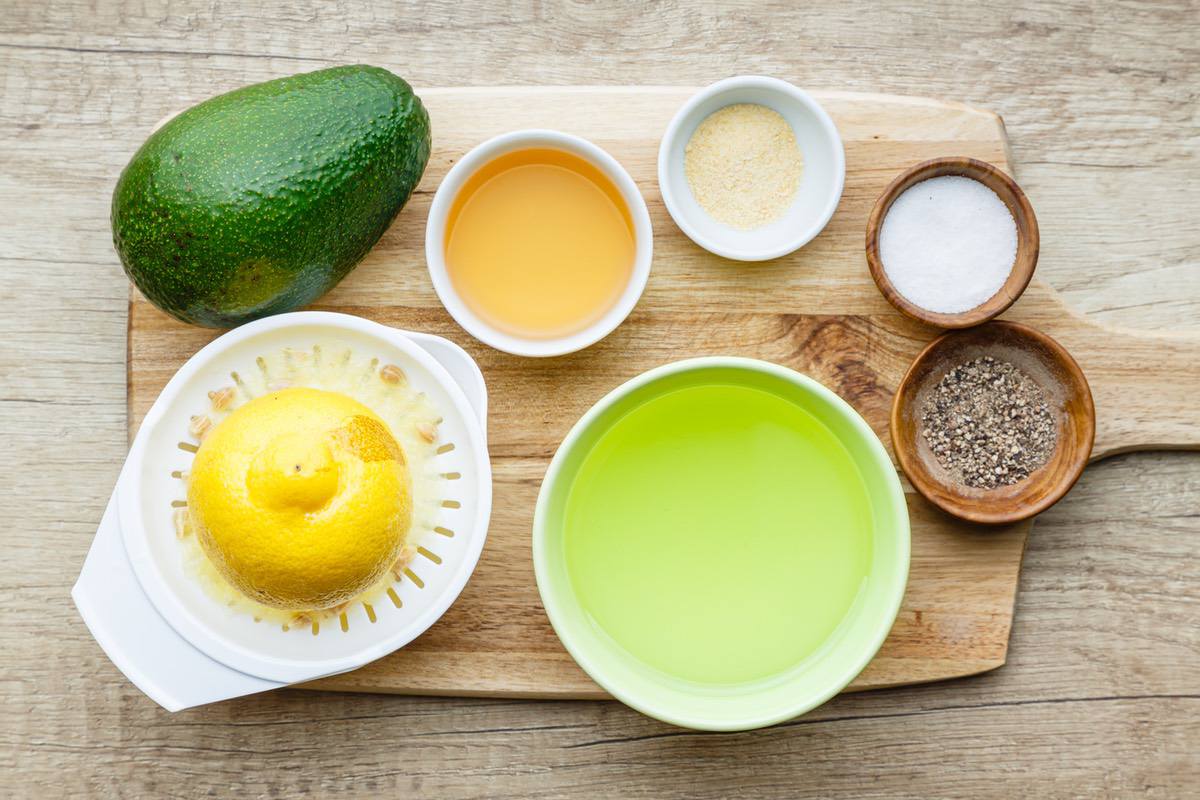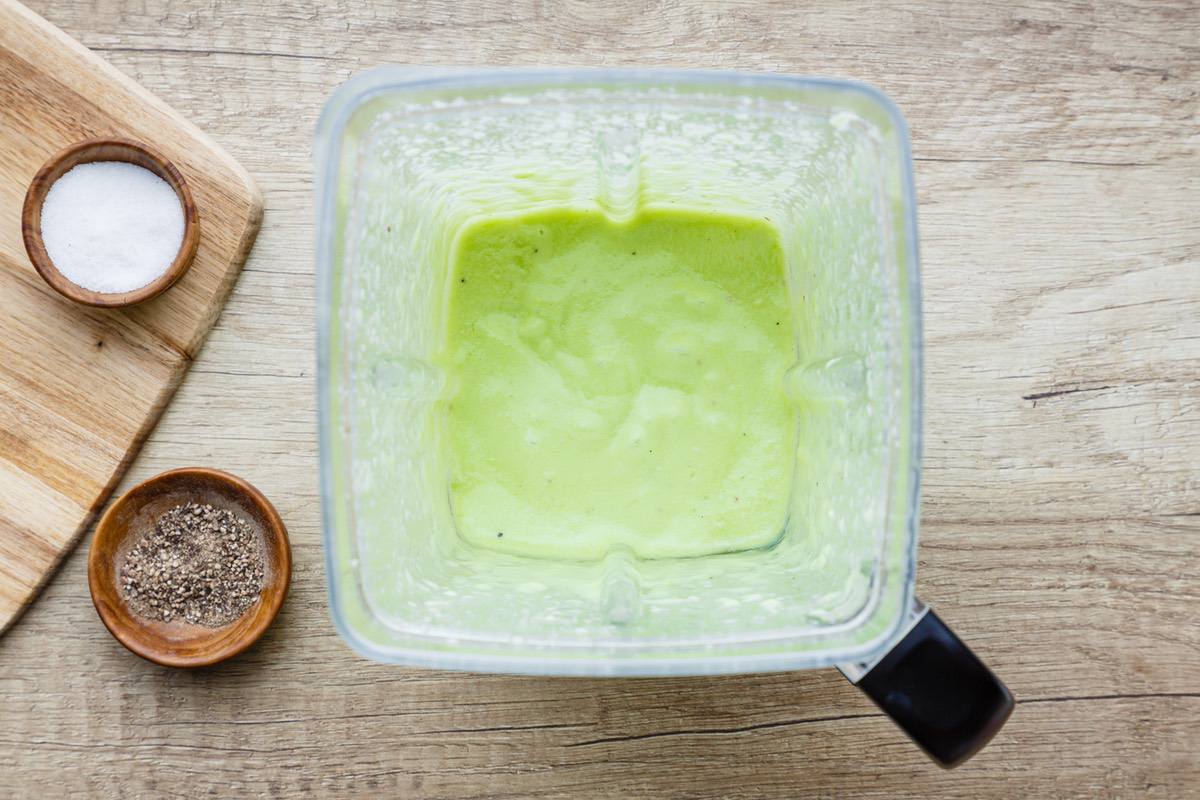 The rest is really just seasoning to taste and of course some olive oil, so as you can see, it's made with only the best ingredients and no unnecessary fillers or colorants.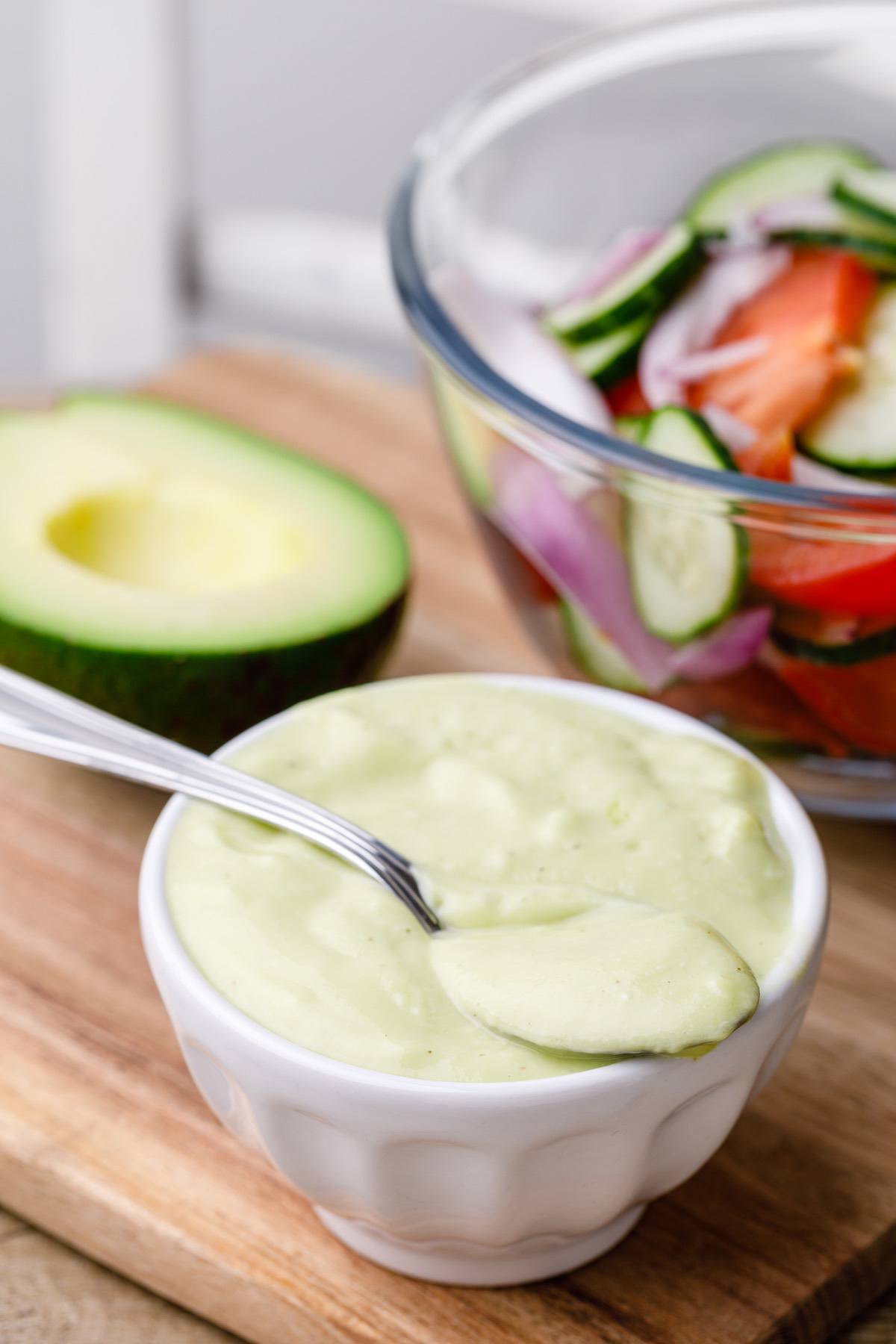 (You may also like: Avocado Ranch Salad Dressing)
---
1 ripe avocado, halved, peeled and pitted
3 tbsp lemon juice
¼ cup apple cider vinegar
1 tsp garlic powder
¾ cup avocado or olive oil
salt, black pepper to taste
Add all the ingredient to a blender and blend until smooth and creamy.
Refrigerate until ready to use.