If you're looking for more great avocado substitute recipes, also try this avocado mayo and this avocado lime dressing (it's to die for!).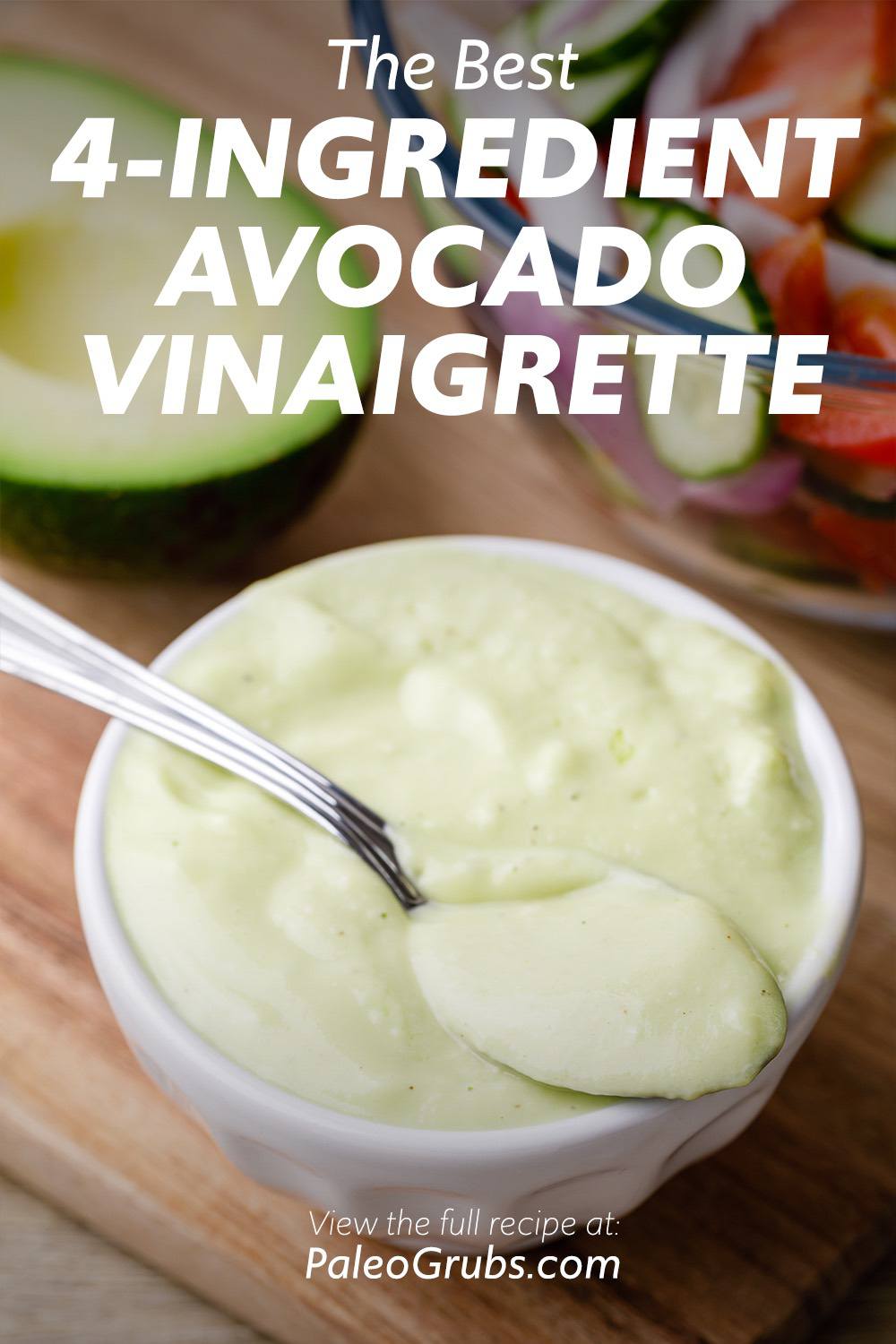 What We Love About Avocado Vinaigrette
It only has four ingredients: Avocado vinaigrette is so easy and quick to make. It takes less than 5 minutes, and you only need four ingredients: avocado, lemon juice, apple cider vinegar, and olive oil.
It's so tasty: If you're a fan of vinaigrette, you'll love this version! It's got the same fresh, sour bite that all vinaigrette salad dressings have but also a creaminess from the avocado that you can't get from a traditional vinegar, oil, and mustard vinaigrette.
I's perfect for big or small batches: If you're short on time, make a big batch and refrigerate it. It'll keep all week.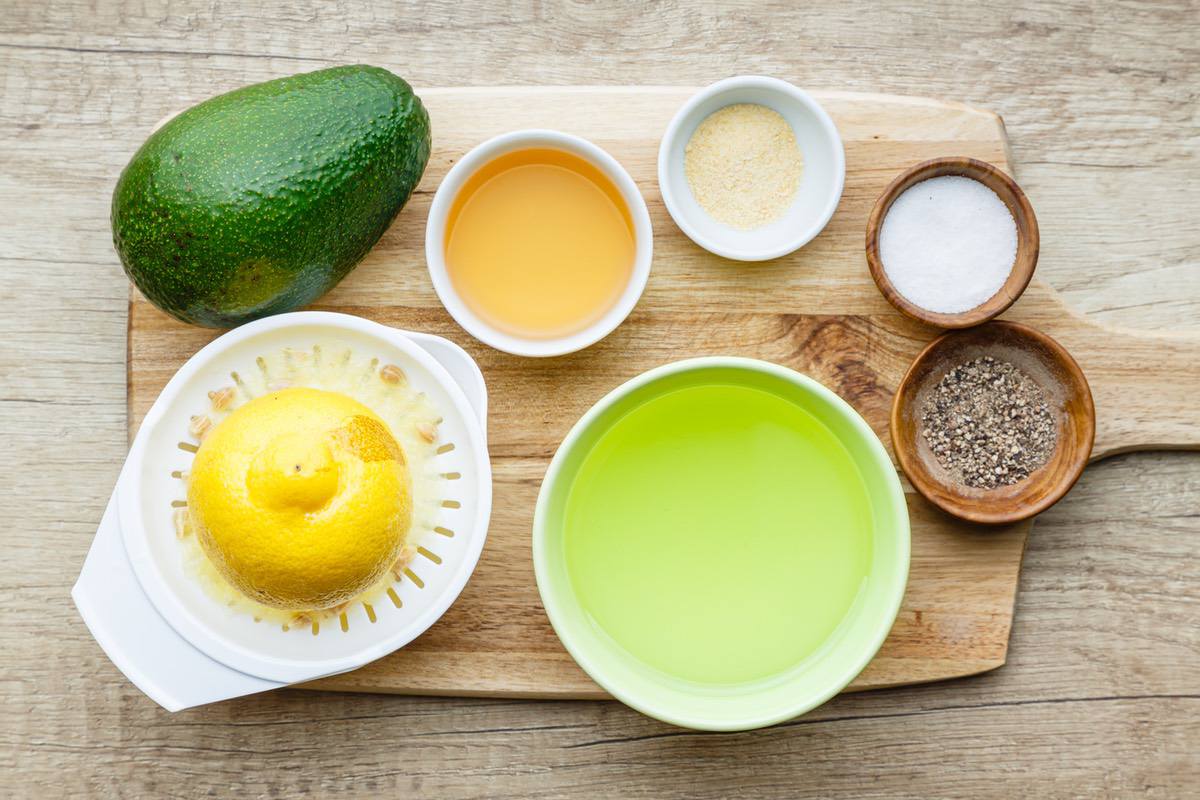 Related: Avocado Ranch Salad Dressing
How to Make Avocado Vinaigrette
Blend it: Add the salt and pepper to taste, olive oil, avocado, garlic powder, lemon juice, and vinegar in the blender. Blend until smooth and creamy.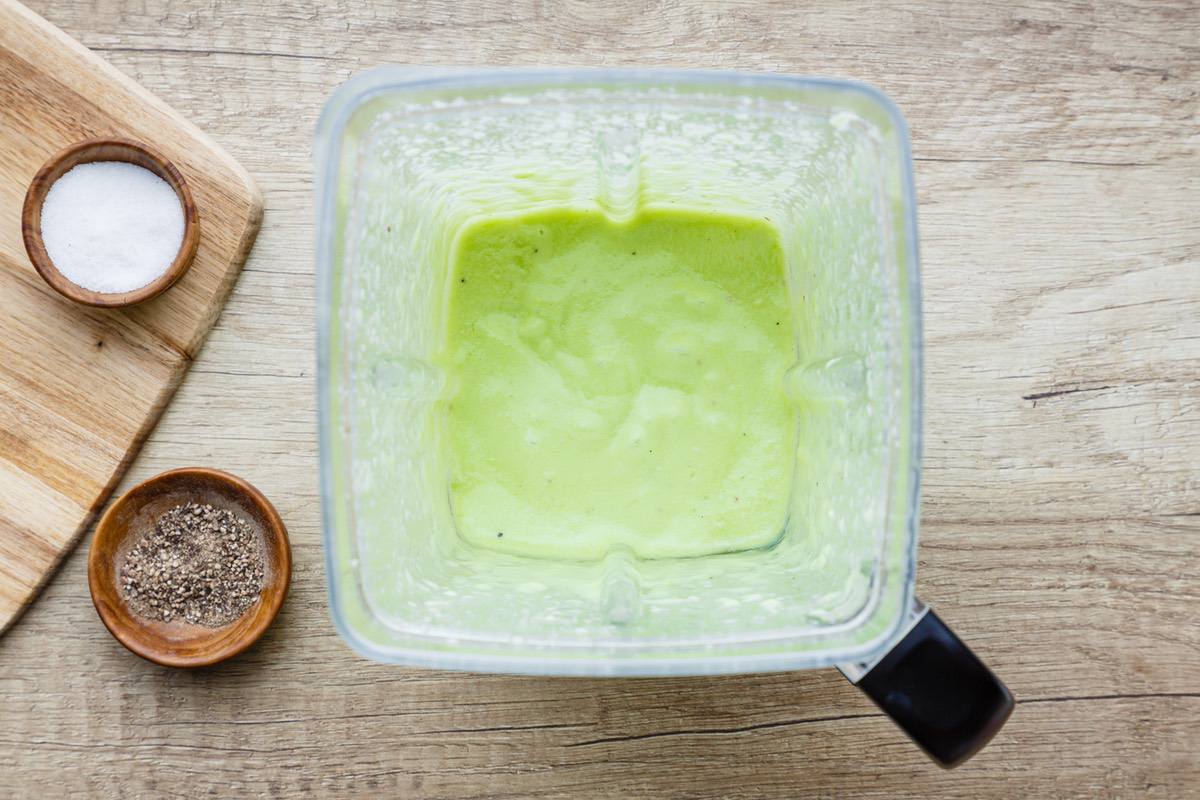 Store: Scoop your avocado vinaigrette into an air-tight container and refrigerate until ready to use.
You may also like: 4-Ingredient Balsamic Vinaigrette
Make-Ahead and Freezing Instructions:
To Make-Ahead: Double the recipe to make a big batch. Prepare as instructed and scoop into an air-tight container to store until ready to use. Alternatively, you can cover the top with plastic wrap. Make sure the plastic wrap touches the vinaigrette surface to remove any contact with the air. This will prevent browning.
To Freeze: Avocado doesn't usually freeze well. If you freeze it, ensure it's in an airtight container. To thaw, place in the fridge overnight. You might need to blend the vinaigrette again to remove any chunky pieces.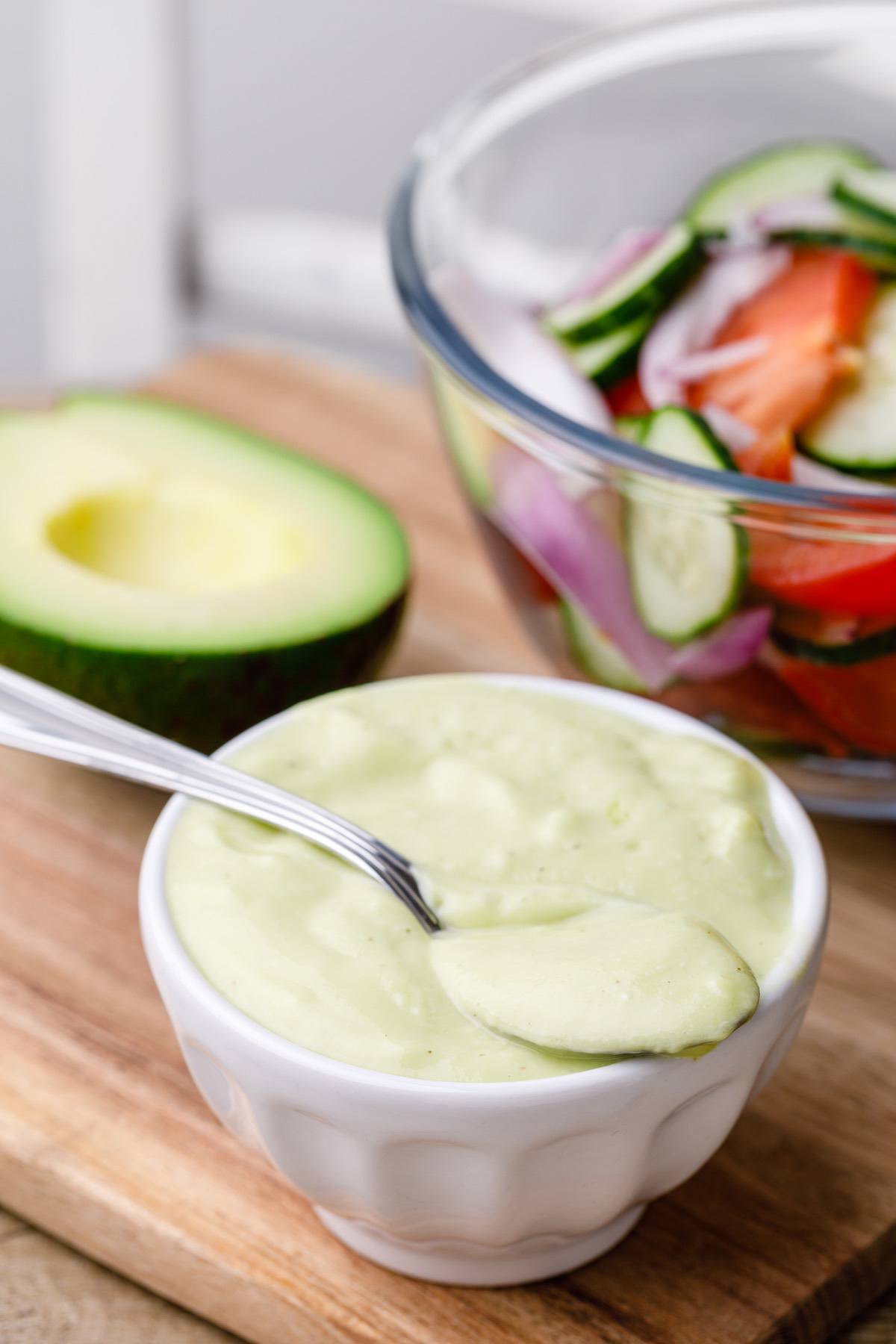 P.S. If you love vinaigrette salad dressing as much as I do, you'll also want to try this homemade raspberry vinaigrette: https://paleogrubs.com/raspberry-vinaigrette
---
1 ripe avocado, halved, peeled and pitted
3 tbsp lemon juice
¼ cup apple cider vinegar
1 tsp garlic powder
¾ cup avocado or olive oil
salt, black pepper to taste
Add all the ingredient to a blender and blend until smooth and creamy.
Refrigerate until ready to use.
Get an over-ripe avocado: If you want your vinaigrette to be extra smooth and creamy, use an avocado that's so ripe it's just about to go off. The mushy texture will blend easily into a yummy creamy dressing.
Add lemon zest: This avocado vinaigrette is already quite zingy, but if you want to take it to another level, add some lemon zest to the mix.
For variety: Add an herb, use an onion, add some heat, or simplify by removing the spices. The choice is yours.
Add a shake of cumin: Cumin is excellent at creating depth of flavor. If you find your vinaigrette too bland, try it. It's guaranteed to taste divine.
Cut the tanginess: If the tangy flavor is too much for you, blend in a squirt of honey or maple syrup. The sweetness will balance the flavors, making this vinaigrette more palatable.