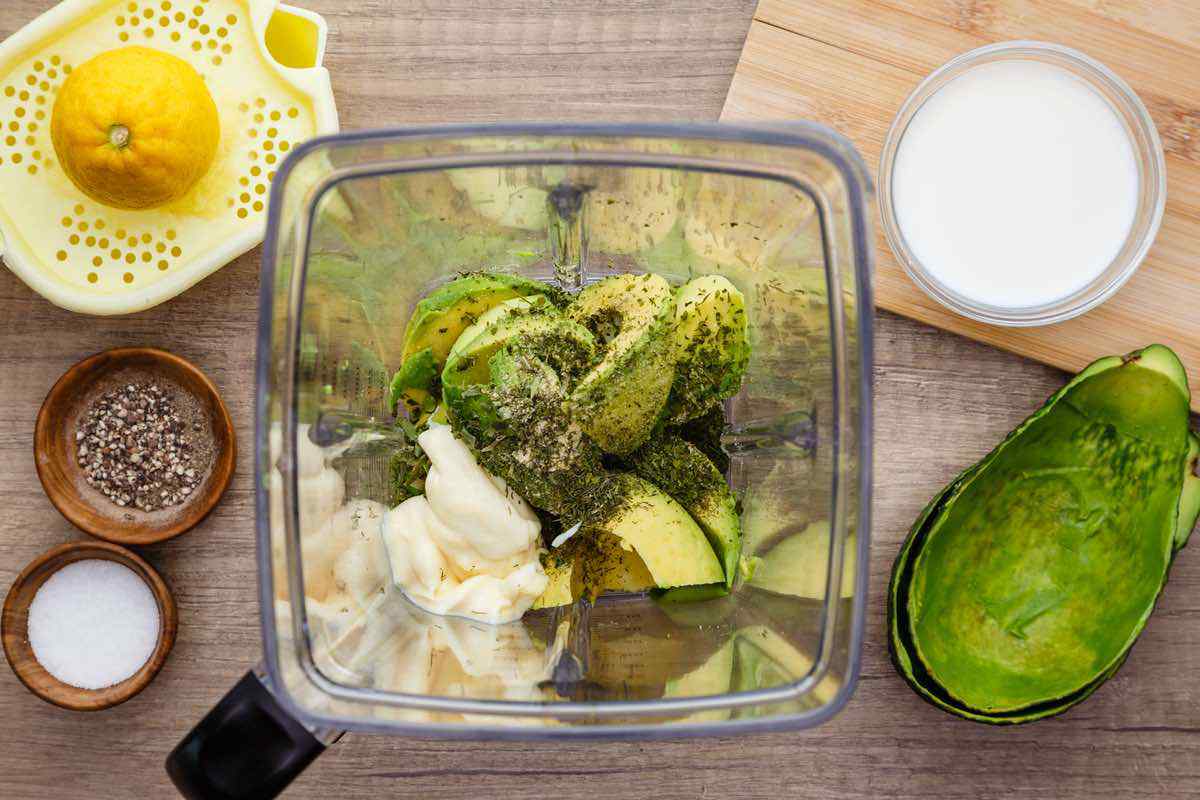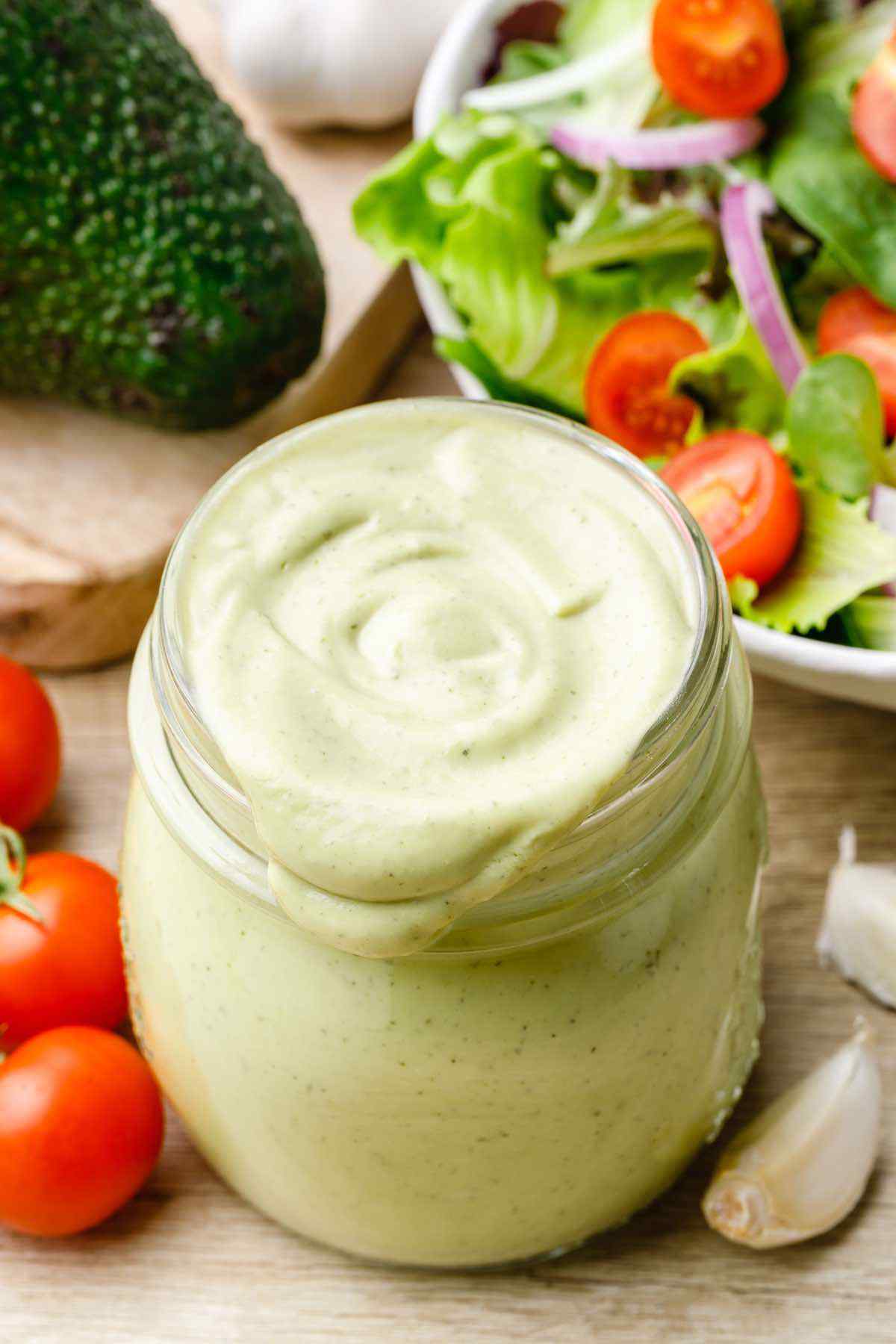 View More Paleo Salad Dressing Recipes:
Creamy Honey Mustard Paleo Salad Dressing (yum!)
3-Minute Paleo Dump Ranch (ermahgerd!)
Easy 6-Ingredient Paleo Caesar Dressing
The Best Homemade Ranch Dressing Ever
Homemade Italian Dressing (Without the Junk)
23 Mouthwatering Paleo Salad Dressing Recipes
---
1 large Avocado peeled and seeded
¼ cup unsweetened almond milk
3 tbsp Paleo friendly mayonnaise
1 tbsp lemon juice
1 garlic clove, minced
1 tsp dried parsley
½ tsp dried dill
½ tsp dried chives
½ tsp onion powder
2 tbsp cold water or more as needed
salt, black pepper to taste
Add all the ingredients except water to a blender or food processor and blend until smooth.
Add the water, a tablespoon at a time, until the dressing has reached your desired consistency.
Season to taste with salt.
Store in an airtight container in the refrigerator for up to 3 days.