If you're looking for more healthy avocado substitutes that taste just as good as the real, also give our Avocado Vinaigrette, Avocado Brownies, Avocado Ranch Salad Dressing and Avocado Chicken Salad a try.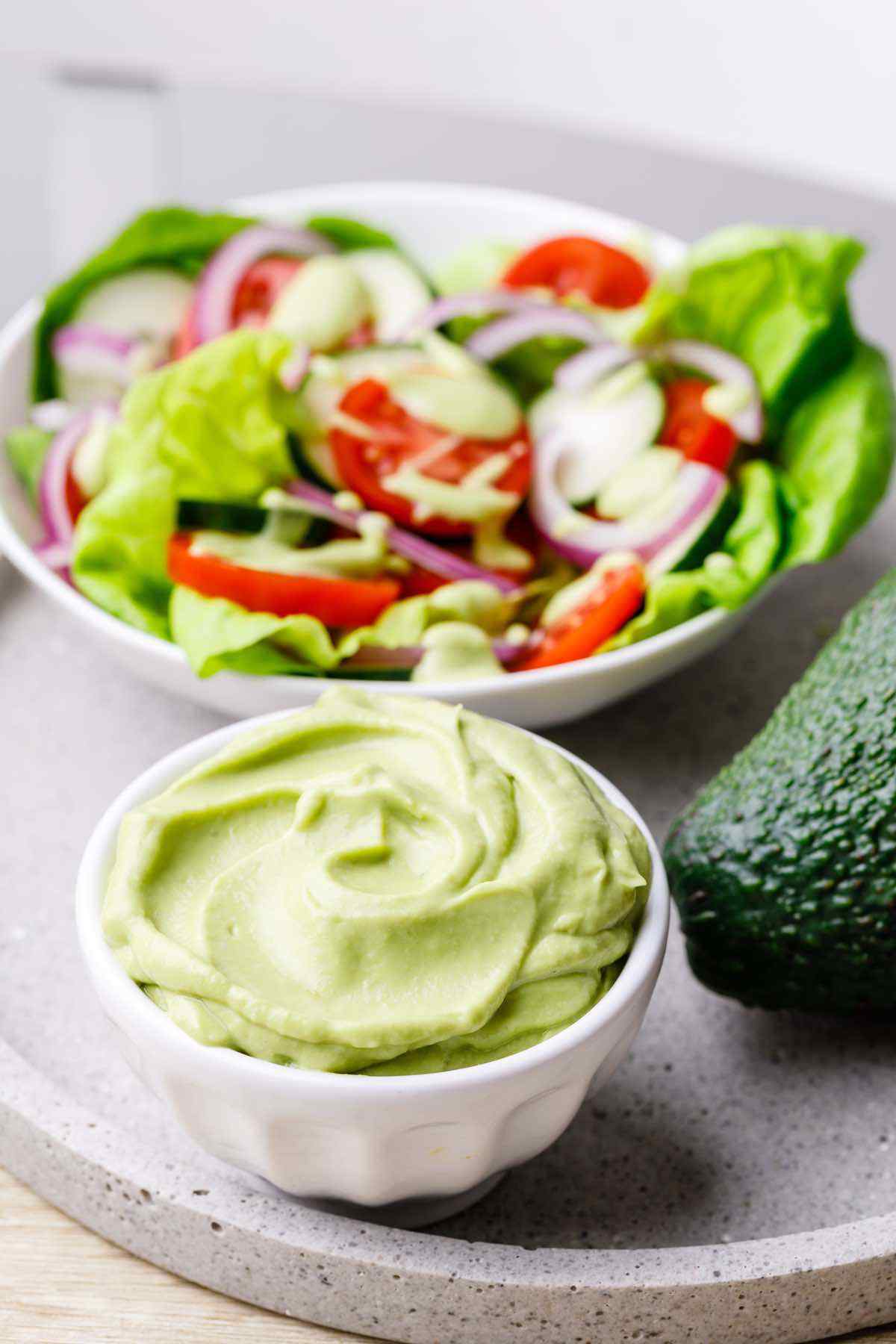 More Homemade Paleo Mayo Recipes:
2-Clove Garlic Paleo Mayo (Ermahgerd!)
Homemade Herbed Paleo Mayonnaise
11 Homemade Mayos with Healthy Oil and No Added Chemicals
---
1 large avocado, peeled and pitted
1 tbsp apple cider vinegar
1 tsp onion powder
¼ tsp garlic powder
2 tbsp avocado or olive oil
¼ cup water
salt to taste
Place all the ingredients in a high speed blender and blend until smooth.
Season to taste with salt.
Store in an airtight container in the refrigerator for up to 2 days.