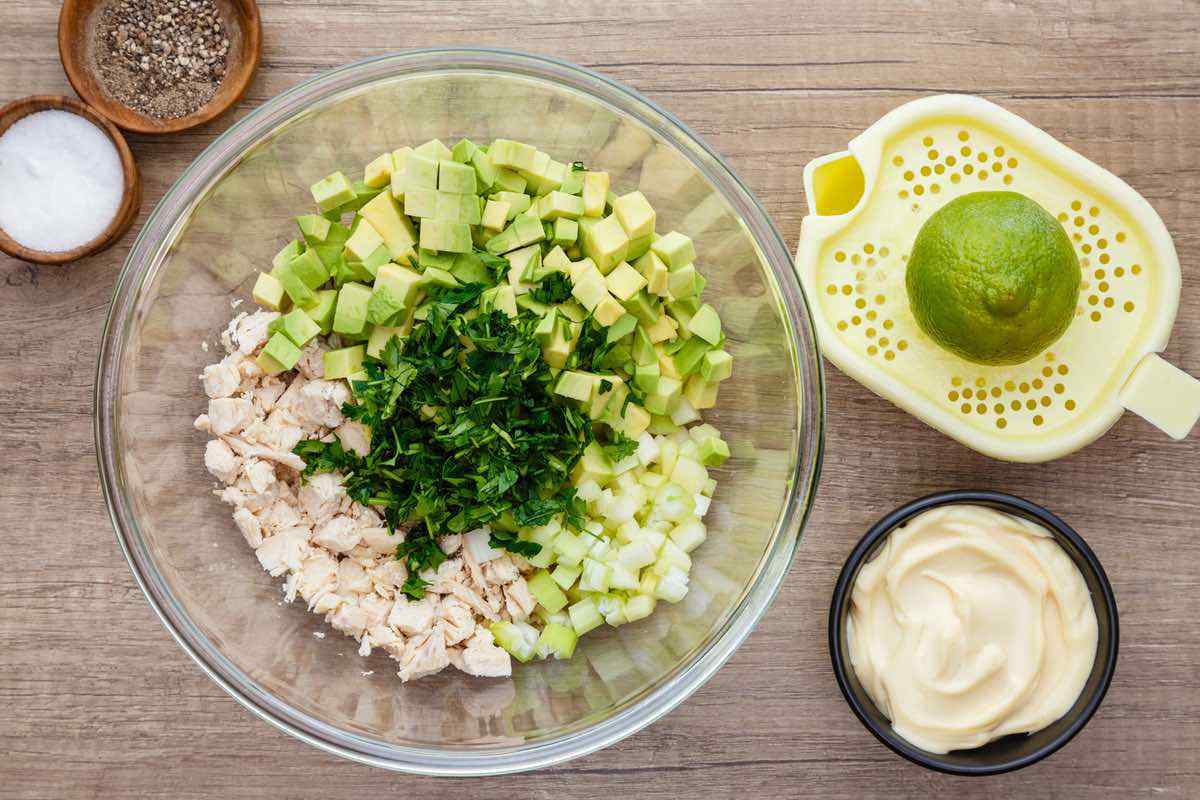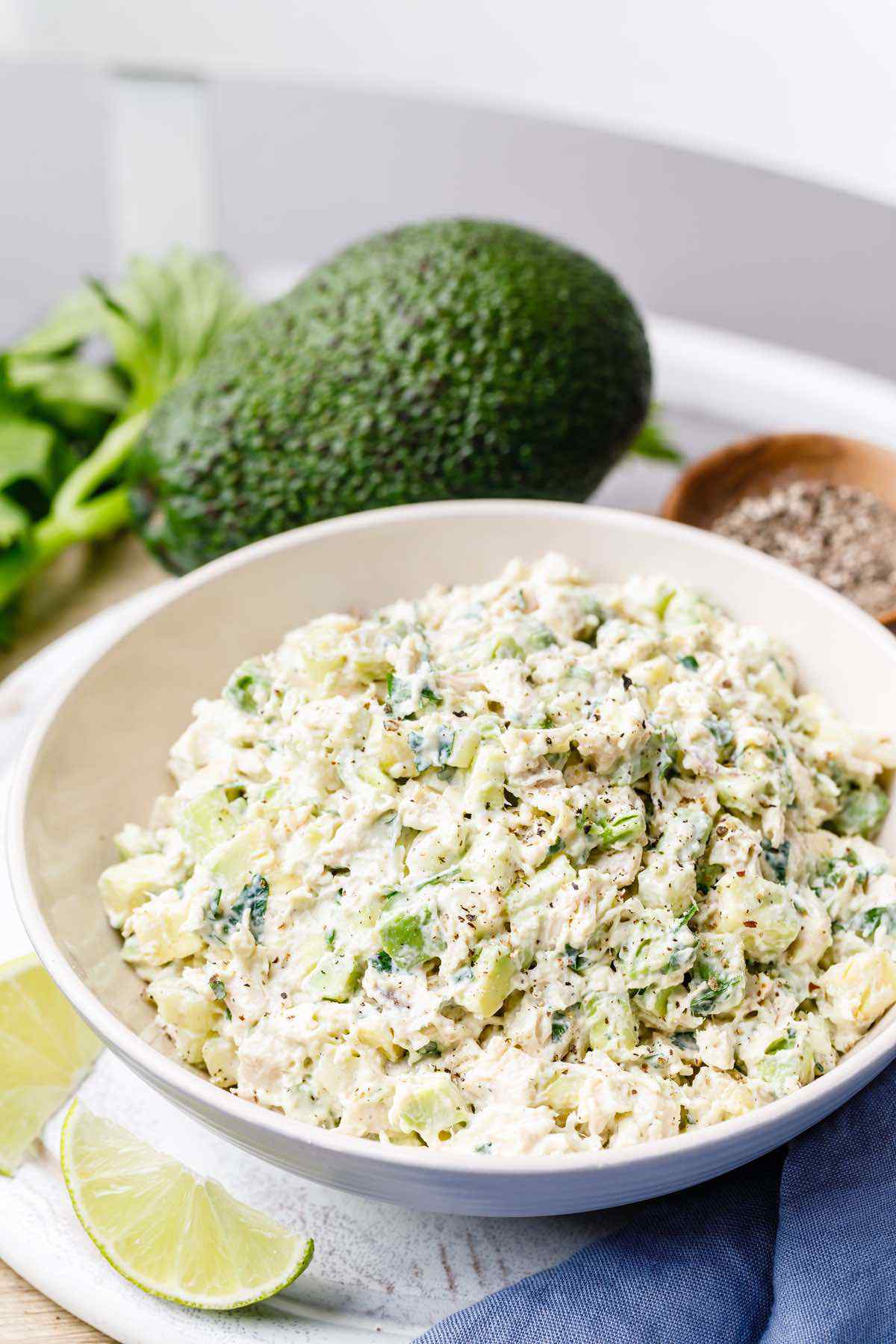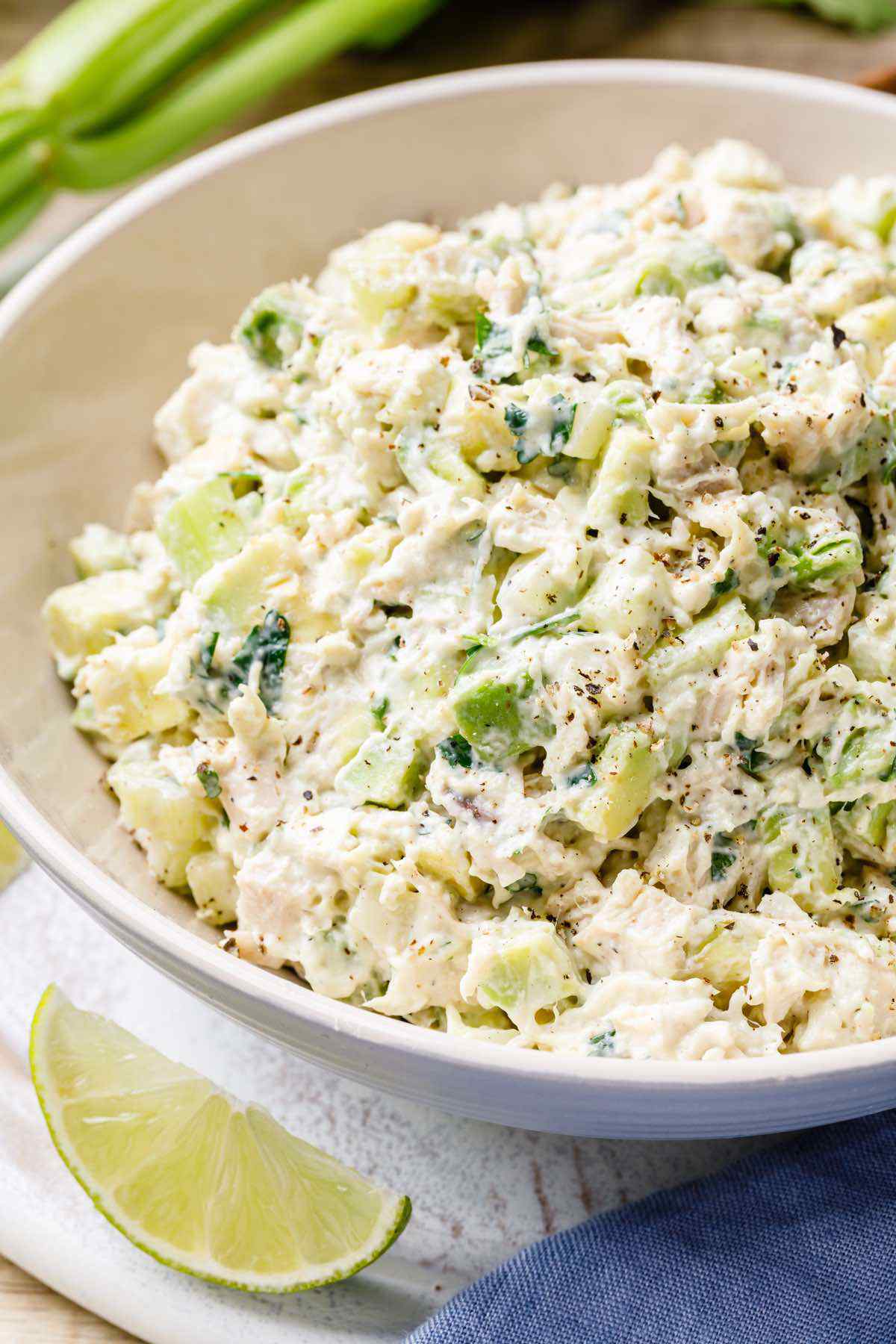 More Paleo Chicken Salad Recipes:
Paleo Curry Chicken Salad
Classic Chicken Salad with Homemade Paleo Mayo
Spicy Avocado Chicken Salad
17 Paleo Chicken Salad Recipes with Plenty of Protein and No Mayo
---
2 cups chopped cooked chicken
½ cup homemade or Paleo friendly store-bought mayonnaise
½ cup diced celery
1 tbsp freshly chopped cilantro or parsley
1 large avocado, peeled, seeded and diced
1 tbsp lime juice
salt, black pepper to taste
Place all the ingredients in a bowl and toss to combine.
Season to taste with salt and black pepper.
Refrigerate for minimum 30 minutes or until ready to serve.