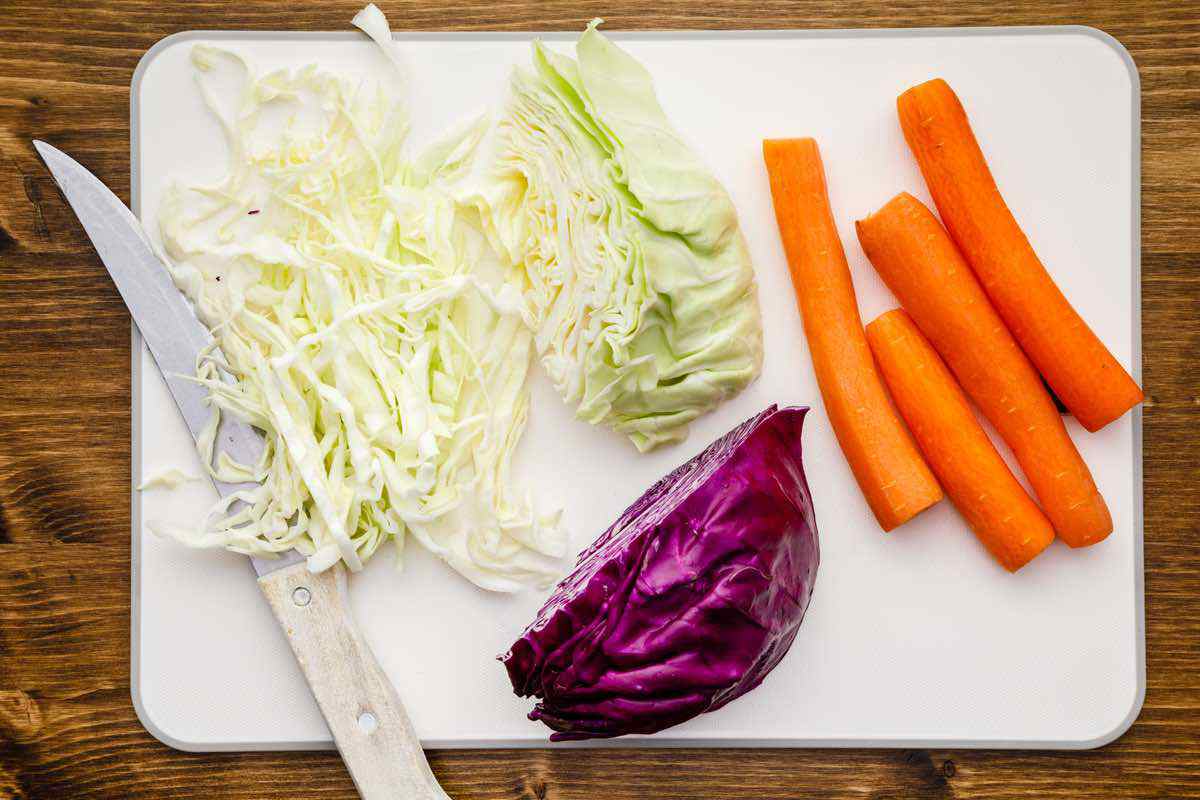 More Paleo Coleslaw Recipes:
Simple Homemade Paleo Coleslaw
Collard Green Paleo Slaw (Super Slaw)
Creamy Cucumber and Cabbage Cole Slaw (A Paleo Staple)
12 Homemade Paleo Coleslaw Recipes
More Apple Cider Vinegar Recipes:
Apple Cider Vinegar, Honey and Ginger Detox Tea (3 Easy Recipes)
3 Fruit-Infused Apple Cider Vinegar Drinks for Bloating and Gas Relief
Apple Cider Vinegar Weight Loss Drink Recipes – 3 Superfood Tonics
3 Easy Apple Cider Vinegar Wellness Shots to Get Rid of a Cold
---
For coleslaw:

2 cups shredded green cabbage
2 cups shredded red cabbage
1 cup shredded carrot
2 tbsp chopped parsley

For dressing:

¼ cup apple cider vinegar
1 ½ tbsp raw honey
1 tbsp olive oil
½ tsp Dijon mustard
1 garlic clove, minced
¼ tsp ground celery seeds
salt, black pepper to taste
In a large bowl place the shredded green cabbage, red cabbage, carrot and parsley and mix to combine.
To make the dressing, place all the ingredients in a small bowl and mix to combine.
Pour the dressing over the cabbage mixture and toss to combine.
Serve immediately.