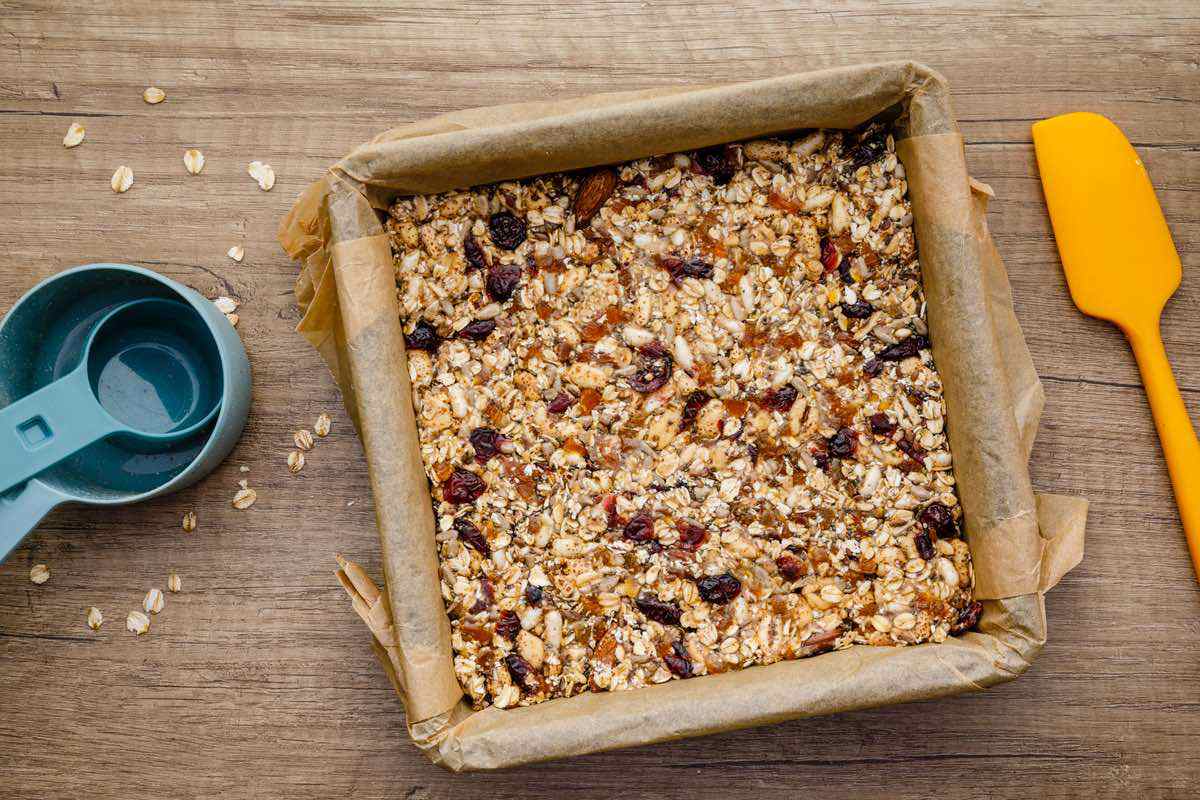 Also Try These Paleo Granola Recipes:
Crunchy Cherry Pistachio Paleo Granola Bars
Paleo Granola Breakfast Cups with Homemade Cashew Yogurt
Fat Burning Tropical Paleo Granola (with Virgin Coconut Oil)
Breakfast Granola and Berry Parfait
Homemade Gingerbread Paleo Granola (Best I Ever Had)
40 Homemade Paleo Granola Recipes for an Easy Breakfast
---
1 cup rolled oats
¼ cup almonds
¼ cup sunflower seeds
1 tbsp flax seeds
1 tbsp chia seeds
1 cup unsweetened whole grain puffed cereal
½ cup dried cranberries
½ cup dried apricots, chopped
1/3 cup honey
1/3 cup almond butter
Line an 8×8 inch baking pan with parchment paper. Set aside.
In a large bowl place the rolled oats, almonds, sunflower seeds, flax seeds, chia seeds, puffed cereal, dried cranberries and apricots and mix to combine. Set aside.
In a small saucepan place the honey and almond butter. Heat over medium heat, stirring frequently, 2-3 minutes or until the mixture bubbles lightly.
Pour the almond butter mixture over the oat mixture and mix to combine.
Transfer to the prepared pan.
Press the mixture down firmly to make an even layer.
Refrigerate for 1 hour.
Cut into bars and serve.