Healthy Cookies Taste Good, Too!
Cookies are one of those foods that are definitely all too easy to binge on. I'm not ashamed to admit there's been periods of my life where I've gone through way too many cookies in one sitting. The big downside to that is most of the cookies that you can buy from local retailers are pure junk food, filled with sugar, trans fats, and other nasty additives. Nine out of ten times, you're always going to be better off baking your own cookies, but even that, that doesn't guarantee they will be healthy. Many baking recipes make use of refined flours, sugars and other ingredients that are off-limits when following a paleo diet.
Thankfully, there's still plenty of ingredients you can use to make mouth watering paleo cookies. As the name suggests, almond butter is used as a base for this cookie recipe to give them their delightfully sweet and nutty flavor. In addition, almond flour is used in place of any type of refined wheat flour. While pretty much all types of nuts can provide you with some great health benefits, almonds just might be my favorite. They're full of healthy fats, vitamins, minerals, and antioxidants. Not only do they help to protect you from certain diseases, but studies have also suggested they may help to even boost your cognitive function and improve your memory as well. (1) There's definitely a link between eating good and feeling good, making almonds one of my top choices to include in my paleo eating habits.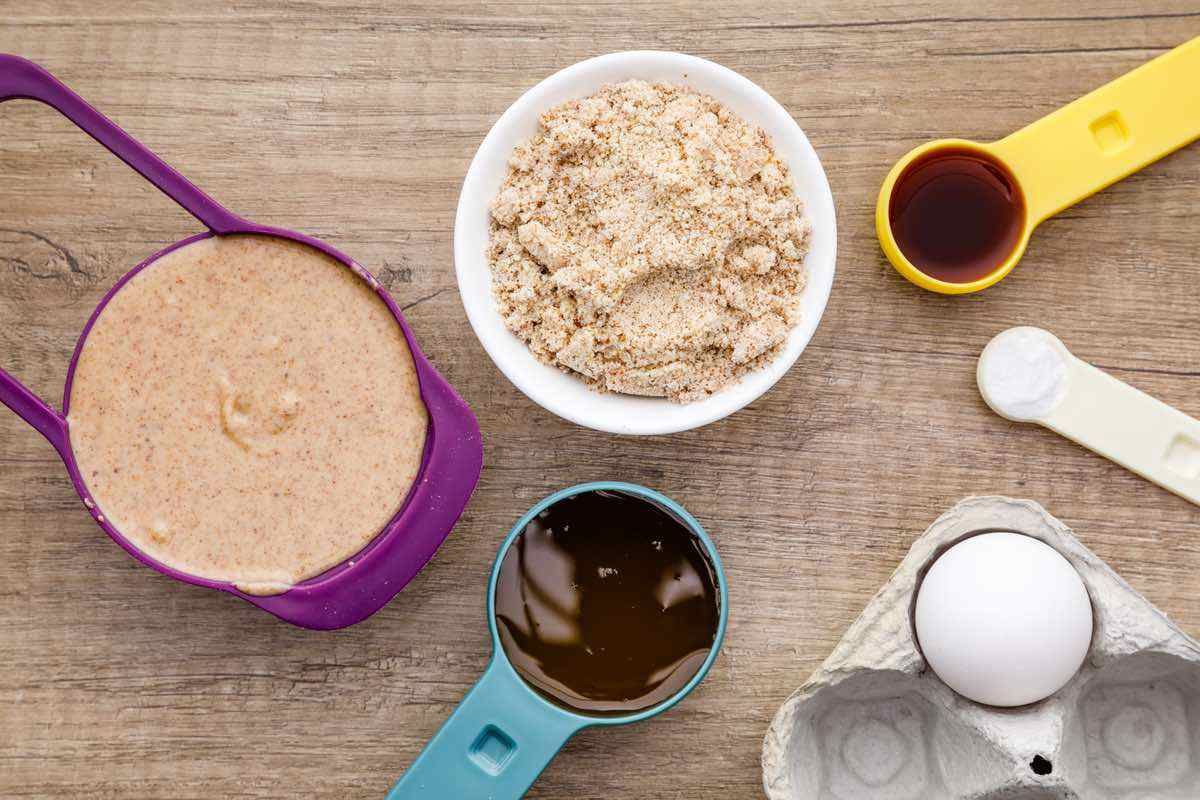 Honey or Organic Maple Syrup are Excellent Paleo Sweeteners
The other ingredients used in these cookies are fairly standard fare when it comes to baking. You'll need an egg, some baking soda, and you can optionally add some vanilla extract in if you would like. In order to give the cookies a slightly sweeter taste, you'll also be adding in some honey to the mix. Honey is without a doubt one of my favorite natural sweeteners next to organic maple syrup. It's absolutely loaded with beneficial nutrients, and there is even recent research that suggests that honey might be a great natural anticancer food. (2) All the more reason to enjoy a sweet paleo treat from time to time.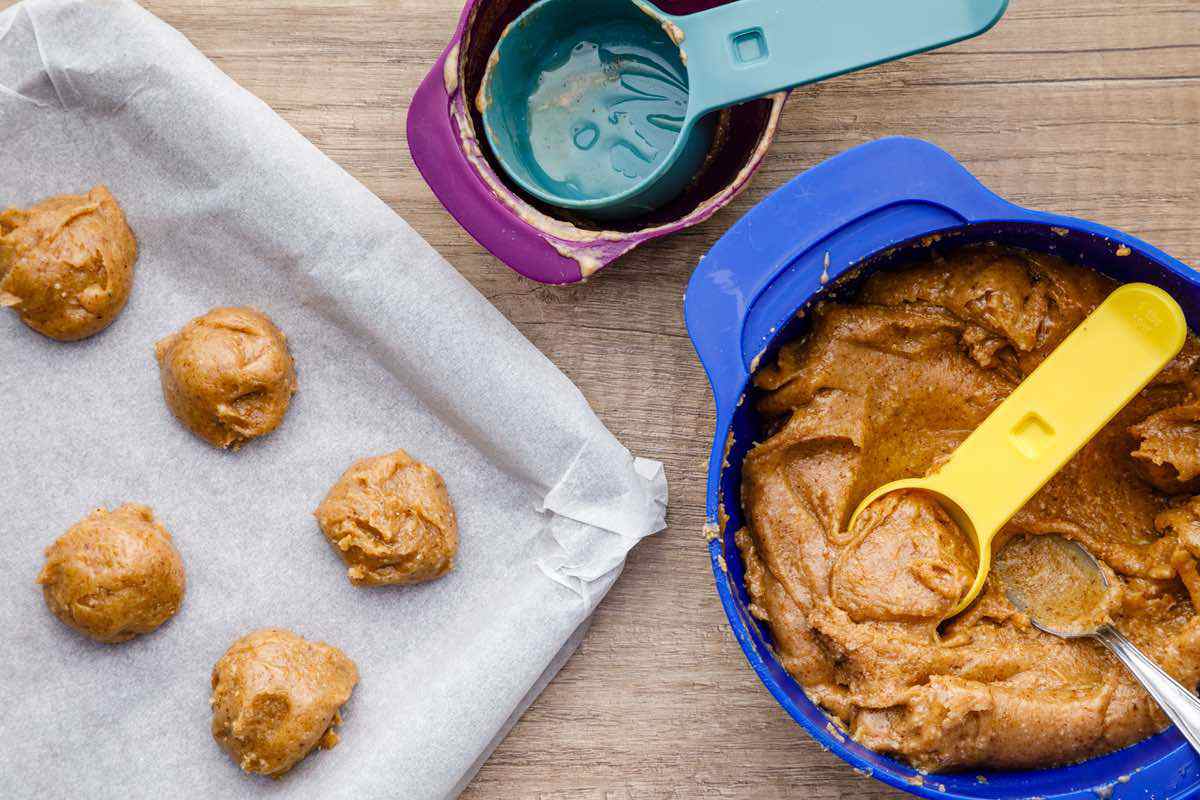 In all honesty, most of the time when I bake paleo cookies, I go with the usual classic staples that you first expect. I make chocolate chip cookies at least once a month. That being said, I still like to broaden my cookie horizons every now and then. You never know when you can discover a new kind of cookie that makes its way onto your list of favorites. That's exactly what these almond butter cookies accomplished though, and when you consider how quick and easy they are to make, they're definitely a no-brainer to enjoy to satisfy your sweet tooth when on a paleo diet.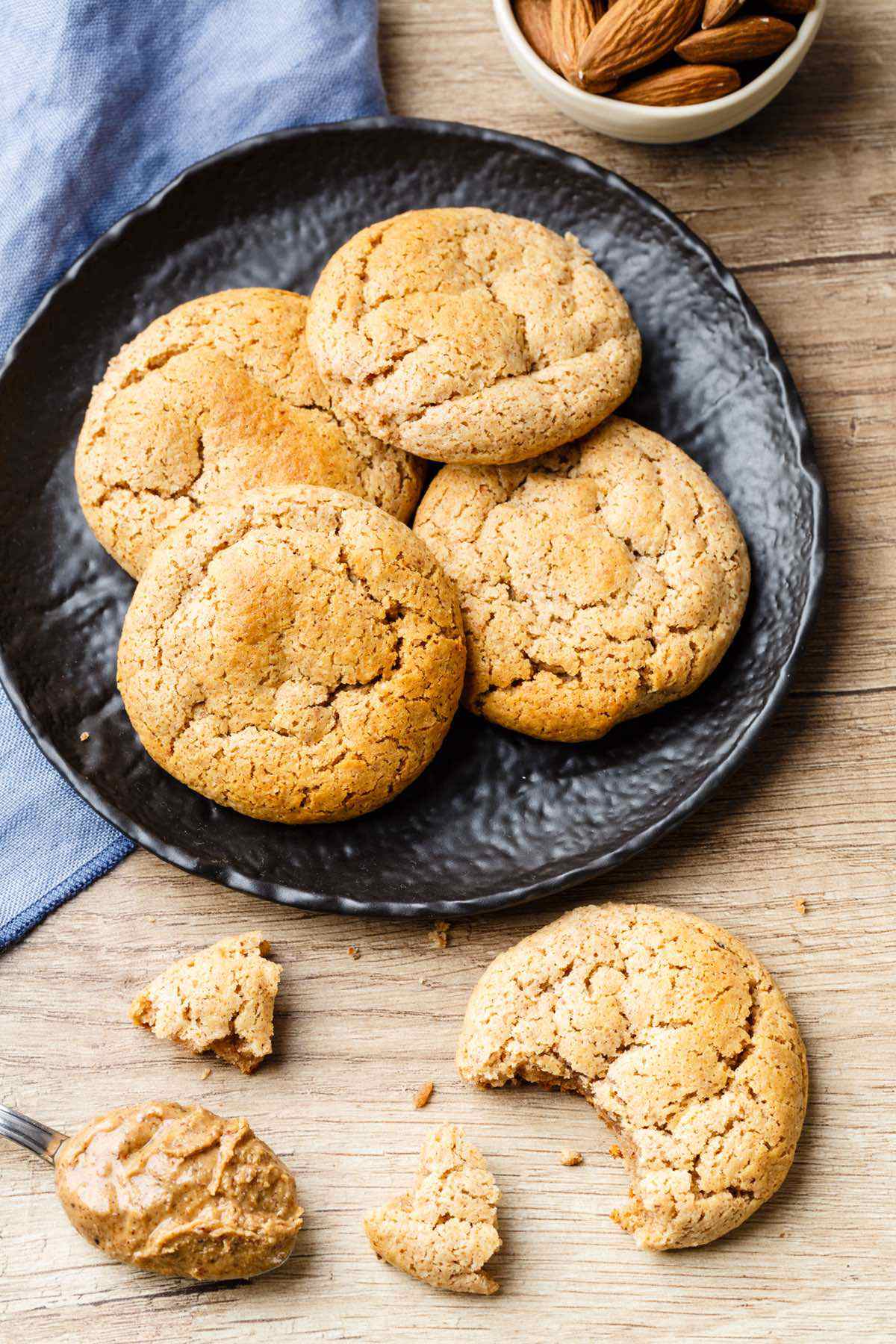 P.S. – If you're looking for some other great cookie recipes that are both paleo-friendly and slightly unique, here's a few other recipes that I would highly recommend:
#1 – Chocolate Chip Pumpkin Cake Cookies
---
1 cup almond butter
½ cup almond flour
1/3 cup honey
1 egg
½ tsp baking soda
1 tbsp pure vanilla extract (optional)
Preheat oven to 350°F.
Line a baking sheet with parchment paper.
Place all the ingredients in a bowl and mix to combine.
Drop by rounded tablespoon onto the prepared baking sheet.
Bake for 10-12 minutes.
More Good Almond Cookie Recipes
Almond Flour Cookies
These simple and sweet almond flour cookies are the perfect accompaniment to a cup of tea. They are quick to make – ready in less than thirty minutes, and will even last for up to a week. The crispy cookies are wonderful for dunking in a warm cup of tea, or can be enjoyed on their own as dessert.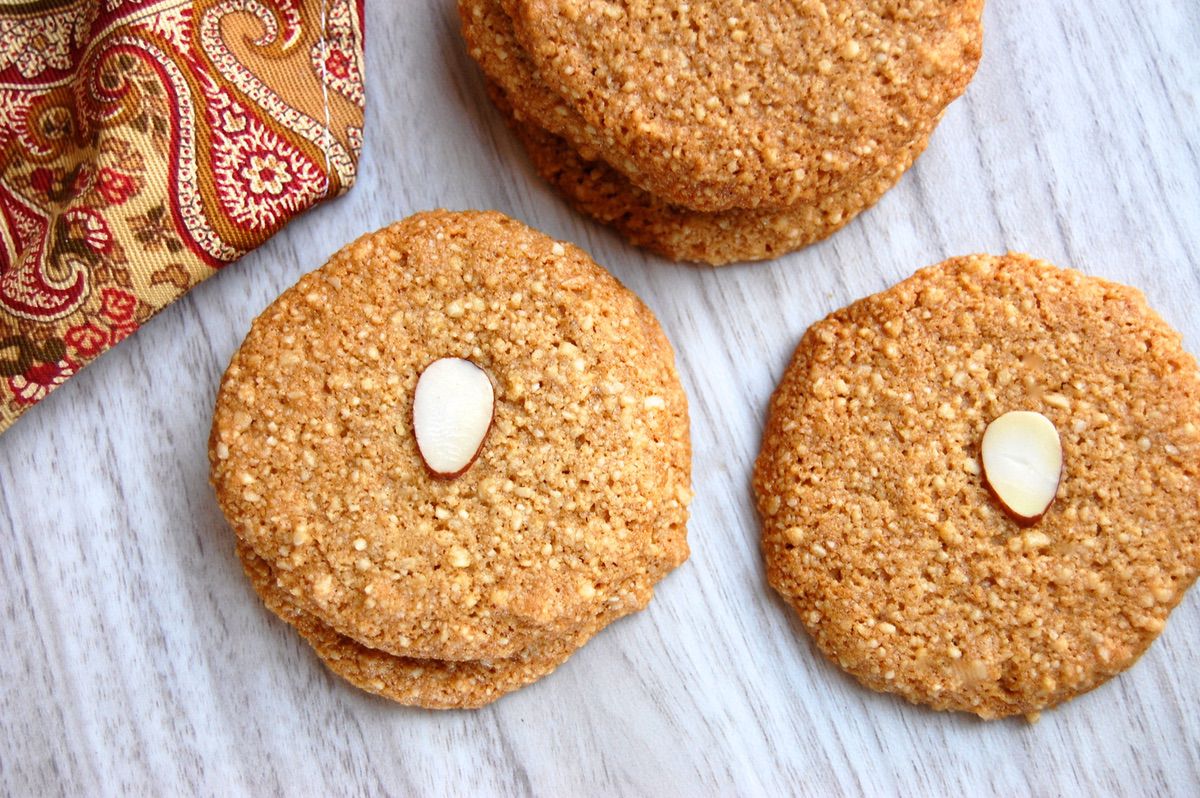 Ingredients
1 1/2 cups almond flour
2 tbsp coconut flour
1/4 tsp salt
1/4 tsp baking soda
1/3 cup maple syrup
3 tbsp coconut oil, melted
1 tsp vanilla extract
1/4 tsp almond extract
Sliced almonds, optional
Instructions
1. Preheat the oven to 350 degrees F. Line a baking sheet with parchment paper. Place the almond flour, coconut flour, salt, and baking soda into a bowl and stir to combine. In a separate bowl, whisk together the maple syrup, coconut oil, vanilla, and almond extract. Add the wet ingredients into the dry and stir well.
2. Use a tablespoon to scoop the batter onto the baking sheet and slightly flatten. Place an almond slice in the middle of each cookie. Bake for 12-15 minutes until golden. Remove from the oven and let cool for 5 minutes before transferring to a wire rack to cool completely.