Almond Butter Might be the Best Butter
As good as grass fed butter is, there's just something about nut butters that I can't get enough of. Especially almond butter. It's incredibly delicious, very filling, and absolutely loaded with great nutrients. It's a great source of vitamin E, magnesium, potassium, zinc, and other essential vitamins and minerals. (1) It's also excellent for any individuals who have either dairy or peanut allergies as a terrific alternative to regular butter or peanut butter. Almonds also have the benefit of being an excellent source of healthy dietary fats, which can help to control blood sugar, reduce cholesterol, and improve your overall cardiovascular health.
How to Make the Perfect Almond Butter Brownies…Ever
To make the brownies, you'll start by combining the almond butter with two eggs, honey, and vanilla extract. Once these ingredients have been mixed together, you'll add in some baking soda and then the cacao powder. Not only does the cacao give these brownies their delicious chocolatey goodness, but it's no slouch in the nutrition department either. It contains way more antioxidants than even blueberries, which are widely regarded for their antioxidant content. Raw organic cacao is also an excellent dairy-free source of calcium, iron, and magnesium. On top of all that, cacao has even been shown to have some benefits for cognitive functioning as well. (2)
Yes to Dark Chocolate
If you'd like to increase the amount of chocolate decadence in your brownies (and really, who wouldn't want to) you can also optionally add in some dark chocolate chips as well. Not only do they make these brownies even more mouth watering, but they provide even more great nutritional benefits — dark chocolate is an excellent source of both healthy fats and antioxidants. Some of the compounds found in dark chocolate also provide some great benefits for your cardiovascular system, (3) so I would definitely recommend including them in with your brownies.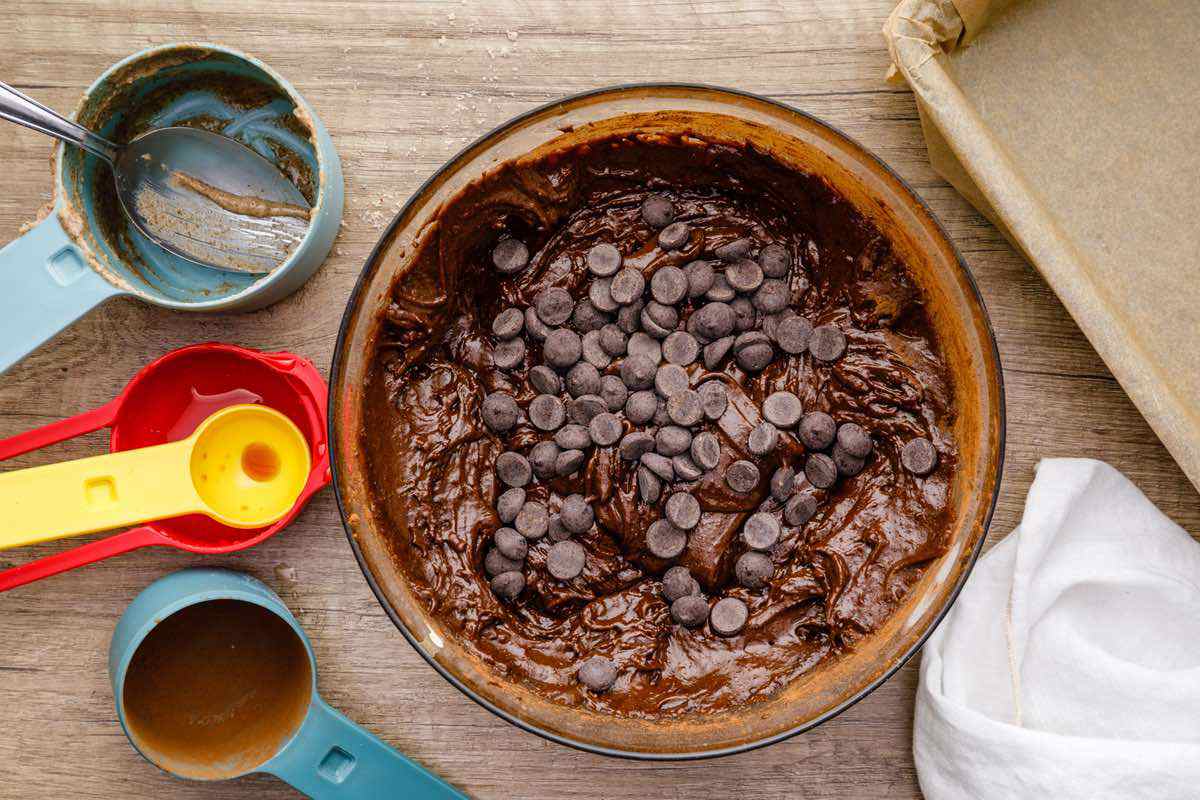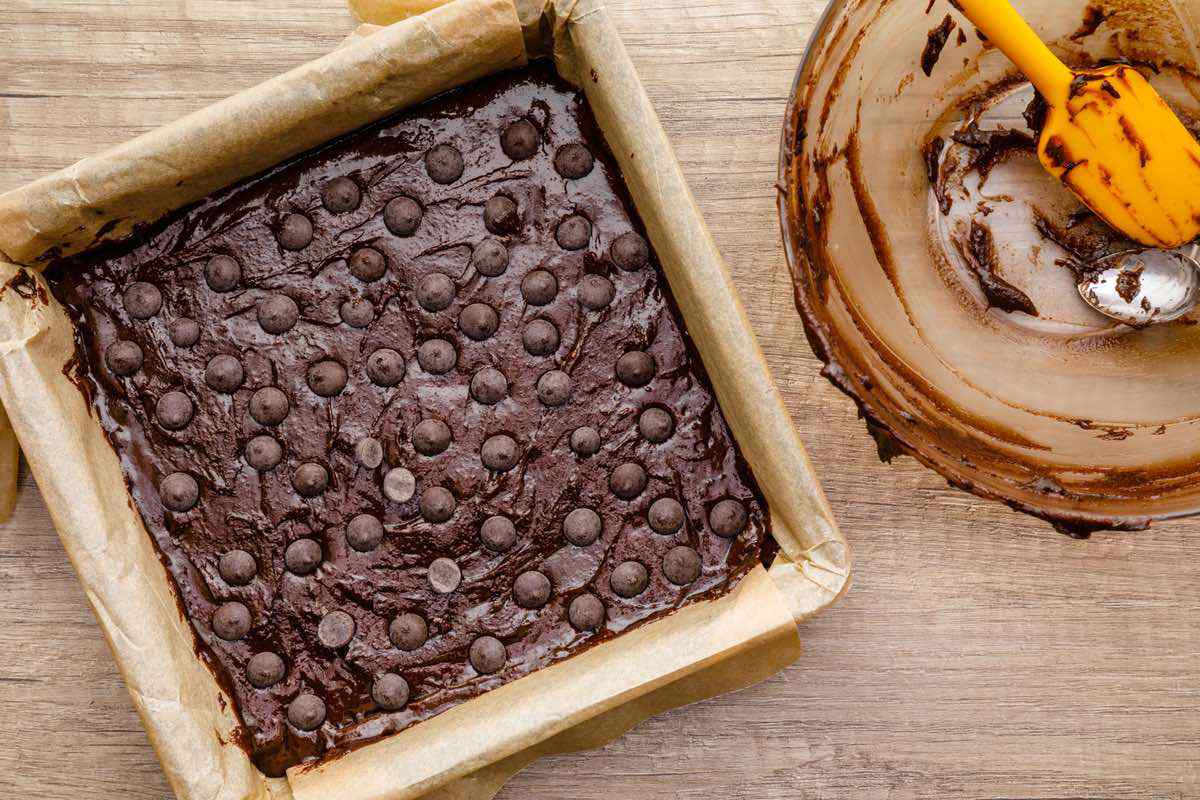 A Great Paleo Treat in Just 30 Minutes
After preparing your brownie mix, it's a simple matter of baking them for 20 minutes and then you're all set to enjoy a delicious paleo treat that will satisfy the sweet tooth of chocolate lovers everywhere. Not only are they a perfect choice to indulge in for a snack, but you can do so completely guilt-free as well, safe in the knowledge that all of the ingredients used are actually quite good for your health. So don't feel bad about helping yourself to seconds.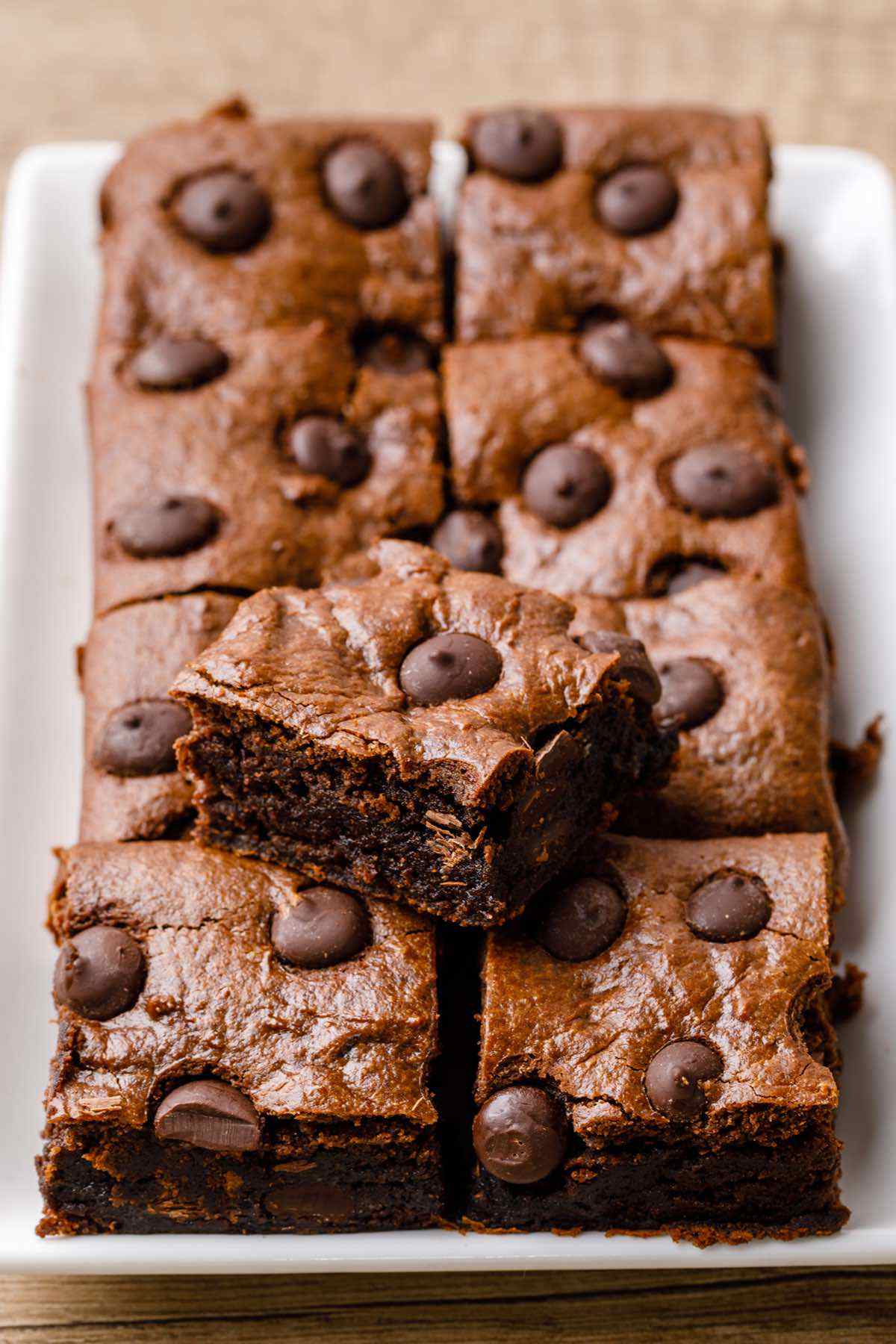 P.S. – Are you a huge chocolate fanatic like me? Looking for even more great paleo-friendly chocolate recipes? No worries, we've got you covered with all kinds of fantastic healthy chocolate recipes. Here's a few of my personal favorites:
---
2 eggs
1 cup almond butter
1/3 cup honey
1/3 cacao powder
1 tbsp pure vanilla extract
½ tsp baking soda
1/3 cup dark chocolate chips (optional)
Preheat oven to 325°F.
Line an 8×8 inch baking pan with parchment paper. Set aside.
In a large bowl place the eggs, honey, almond butter and vanilla extract.
Whisk to combine.
Stir in cacao powder and baking soda until combined.
Fold in dark chocolate chips if using.
Pour the batter into the prepared pan and smooth the top with spatula.
Bake in preheated oven for 20-23 minutes or until toothpick inserted in center comes out clean.
Cut into squares and serve.