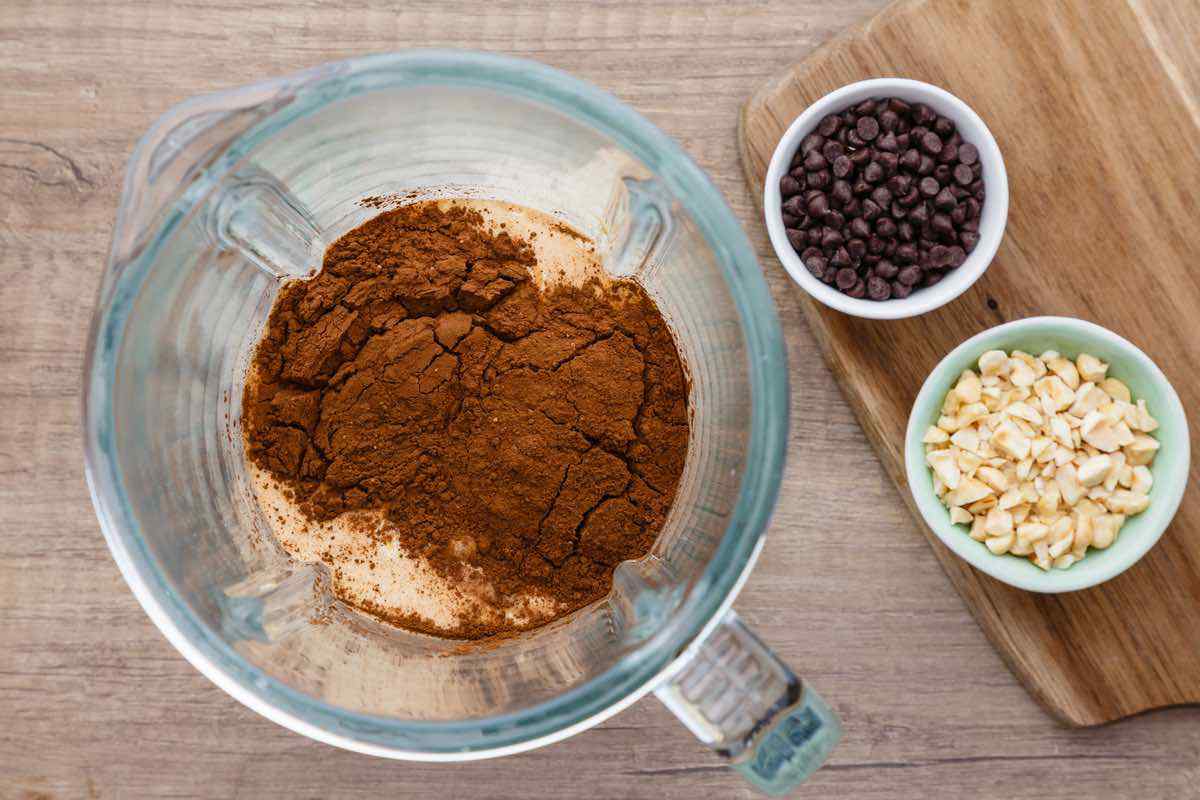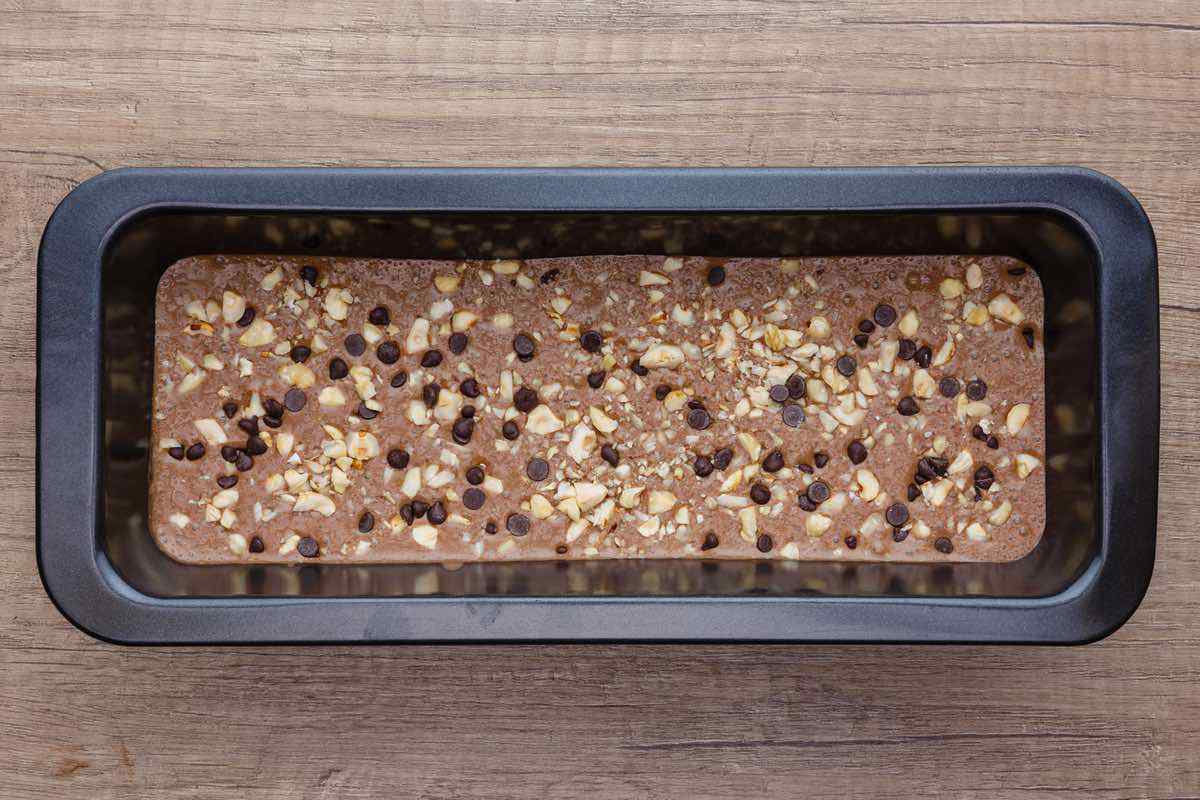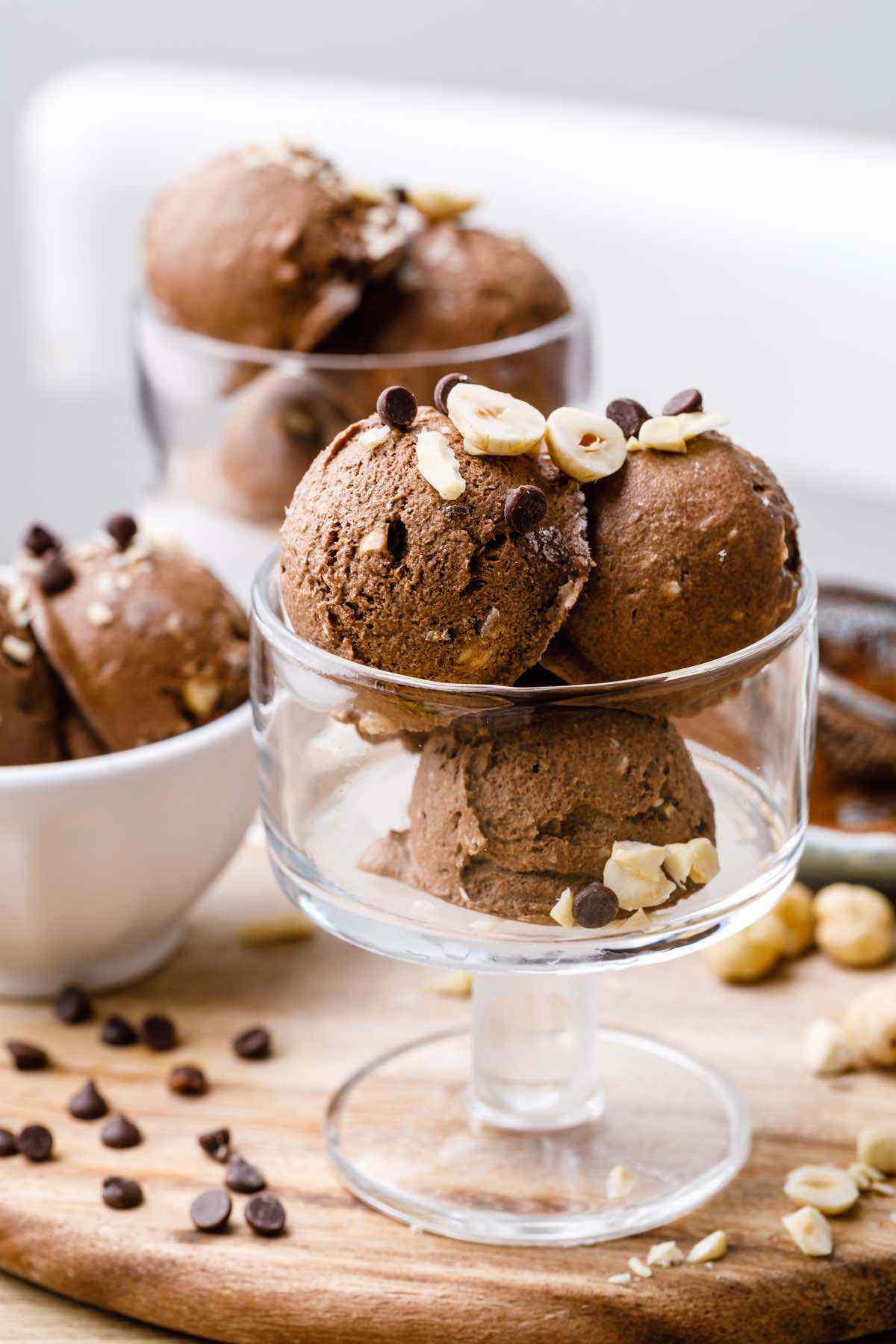 View More Paleo Brownie Recipes:
The Best Paleo Avocado Brownies (Healthy, Fudgy Deliciousness)
Chocolate Covered Paleo Brownie Energy Balls
Chocolate Fudge Paleo Brownie Bites (yum!)
Fudgy Paleo Brownie in a Mug (ERMAHGERD!)
---
1 (14 oz) can coconut cream 14 oz
1/4 cup cacao powder
1/4 cup honey
2 tbsp coarsely chopped hazelnuts
2 tbsp paleo friendly dark chocolate chips
Add the coconut cream, cacao powder and honey to a high speed blender and blend until well combined.
Fold in the chopped hazelnuts and dark chocolate chips.
Transfer the mixture to a loaf pan.
Cover and freeze until firm, about 4 hours.
Let the ice cream thaw for 10 to 15 minutes before serving.