Pineapple Fruit Leather
1
We all know that fruit is one of the best on-the-go snacks you can ask for. Apples, bananas, pears – so easy to grab and stash in a purse or lunch box for later. But some fruit just isn't made that way, like one of my favorites: pineapple. Sure, you could buy it in those little plastic cups but – I don't know about you – I think fresh whole pineapple always tastes better. Besides, I don't want the extra sugar in mine.
Here's the solution to making pineapple into a ready-to-go fruit snack: Pineapple fruit leather! Remember all the fun you used to have with fruit rollups as a kid? Turns out they are super simple to make and when you make them yourself they're way healthier than their boxed equivalent.
The thing that takes the longest in the prep is cutting up the pineapple. Of course, it's all going in the blender, so don't worry about the pieces being all the same size or looking pretty. Just chop that bad boy up and get going!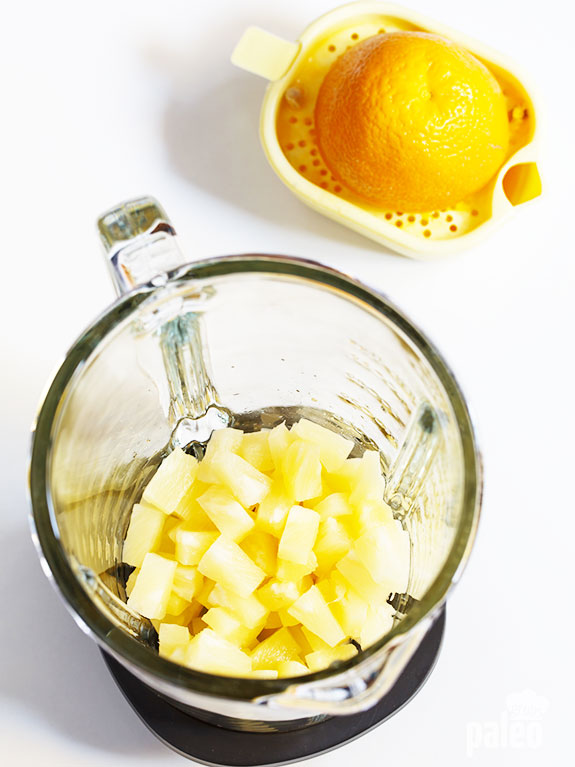 Now, your pineapple does need just a bit of sweetening or else the drying process will make it too tart. But instead of processed white sugar, I use honey. Honey gives it a subtle sweetness – not an icky sweet sugar flavor like white sugar has a tendency to do. And raw honey is way less processed than regular white sugar, and that's precisely why we use it to sweeten things in the Paleo world.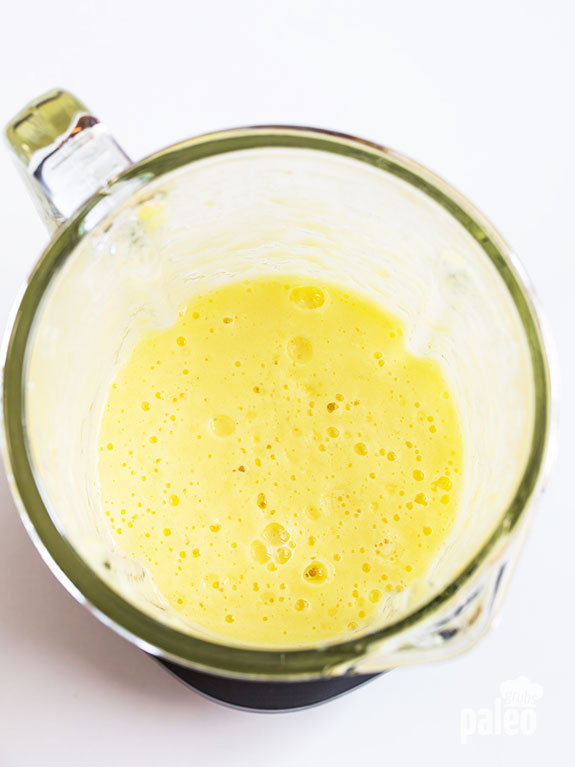 Because raw honey goes through less processing you end up getting more of the good stuff that's in real honey. Digestive enzymes and other substances left in raw honey will help you out, so it's a sweetener that is actually moving you forward instead of slowing you down or just serving as empty calories. It's a far cry from the ultra-sweet, highly processed and sometimes artificial sweeteners found in fruit snacks at the store.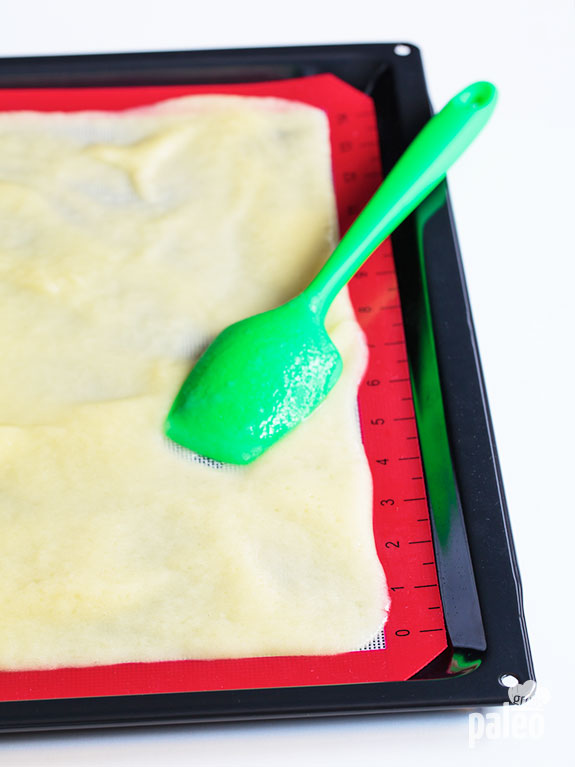 My favorite thing about this recipe is how quick it is. Once you're done chopping, everything else only takes a few quick minutes – except for the drying out in the oven, but you don't really have to do anything during that time. So, read a book, do some yoga, cook another meal – your fruit leather will be ready in a few hours.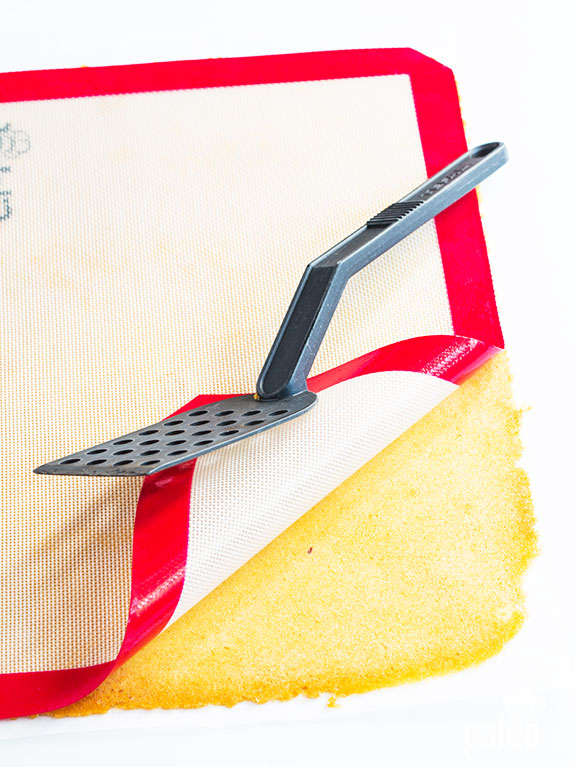 When it first comes out of the oven you will be tempted. Believe me: tempted to dig right in. But don't make that mistake. Hot fruit leather will burn your tongue! So show some restraint (I know, it's hard) and wait until it's totally cooled down to dig in. Once it's cool you have a whole 'nother problem: how not to eat it all at once right there on the spot!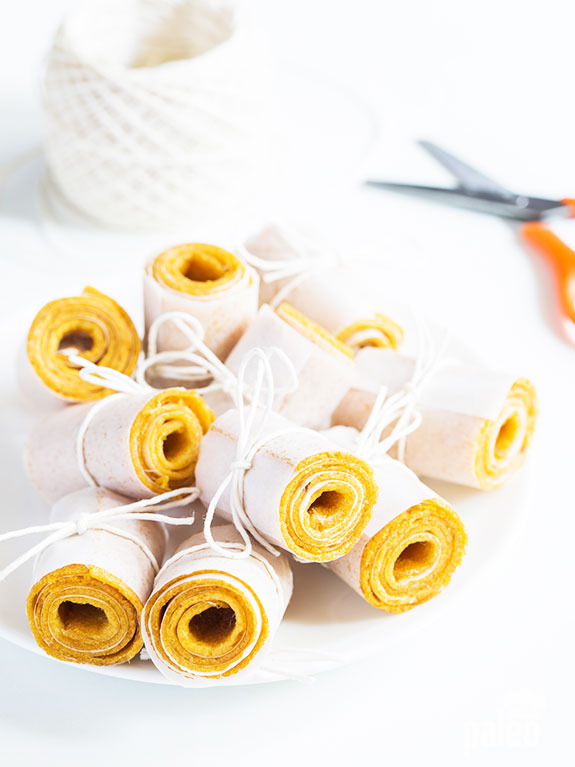 If you have kids, I guarantee they will love this in their lunchboxes. But adults will love it too! I pair the pineapple fruit leather with a small handful of raw almonds. That way I have carbs and fat and protein in a quick and easy snack. I toss the fruit leather and almonds into my bag in the morning before I leave and then I get to have a sweet, homemade, healthy snack whenever I want to.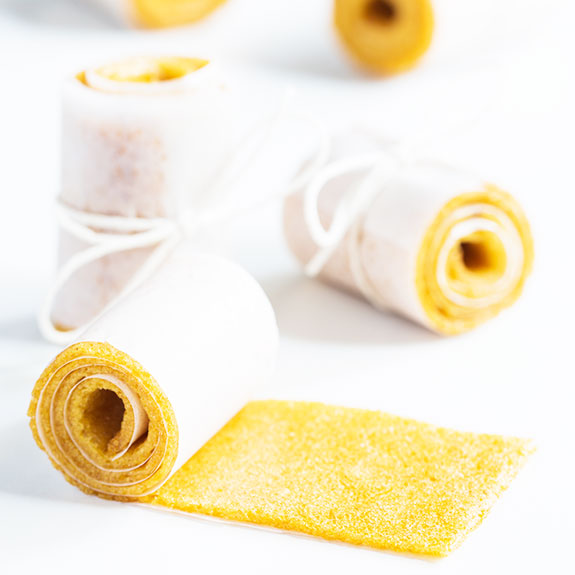 Pineapple Fruit Leather
2015-12-07 16:21:41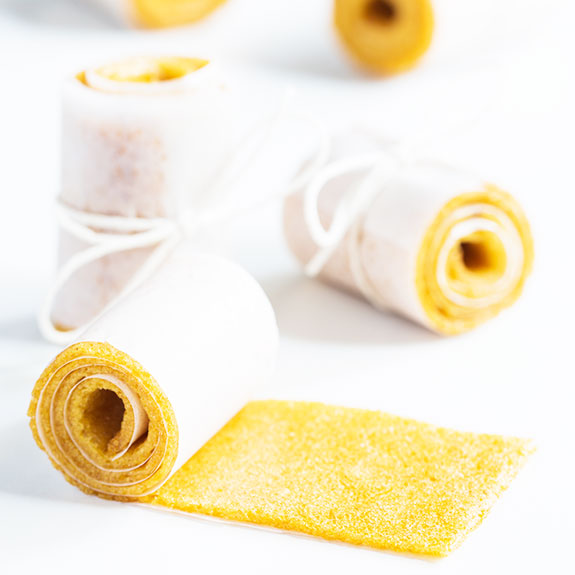 Ingredients
3 cups chopped pineapple, about 1 medium pineapple
2-3 tablespoons honey
1 tablespoon orange juice
1 teaspoon orange zest
Instructions
Place all ingredients in a blender and puree until smooth.
Line a 13" x 18" baking pan with silicone baking mat.
Pour the mixture and even out with silicone spatula. Bake at 200 ° F for 3 to 4 hours or until surface is dry and no longer sticky.
Let it cool completely and then carefully peel off from the baking mat. Cut into strips and roll in parchment paper.
Keep in an airtight container or jar for up to 1 week.
Paleo Grubs http://paleogrubs.com/
Want more Paleo recipes? Take a look at the Paleo Grubs Book. With 470+ easy-to-prepare Paleo recipes in 17 comprehensive categories it is the only Paleo book you will ever need.
+ Make sure to sign up for our free newsletter to get our latest healthy recipes delivered weekly (it's free).