Quick and Easy Dark Chocolate Pudding
19
Finally, a Paleo-friendly dessert that does not require any kind of almond or coconut flour, that doesn't even require baking. This silky chocolate pudding is always a treat and requires few ingredients.
Put away that box of instant pudding. Put it away right now. I am offering you a healthier dessert that contains natural sweetener and antioxidants. And it only requires 15 minutes of cooking time. One pot is all it takes, with ingredients that can most likely be found in your pantry.
There is no reason to complicate an old fashioned comfort food. This Paleo version of pudding is made mostly with coconut milk. Full-fat coconut milk works better for this recipe. And don't forget the vanilla at the end! I have done that before and missed the added flavor.
This should be prepared a little ahead of time to when you want to eat it, because it is best served chilled. You can top it with additional shaved chocolate or coconut flakes, or even whipped coconut cream. My favorite is dipping strawberries in it – so delicious! It is indulgent but at the same time not too rich.
This simple and easy dark chocolate pudding deserves a place at the dinner table. Kids would love it, but at the same time it is a suitable, rich dessert for a romantic dinner.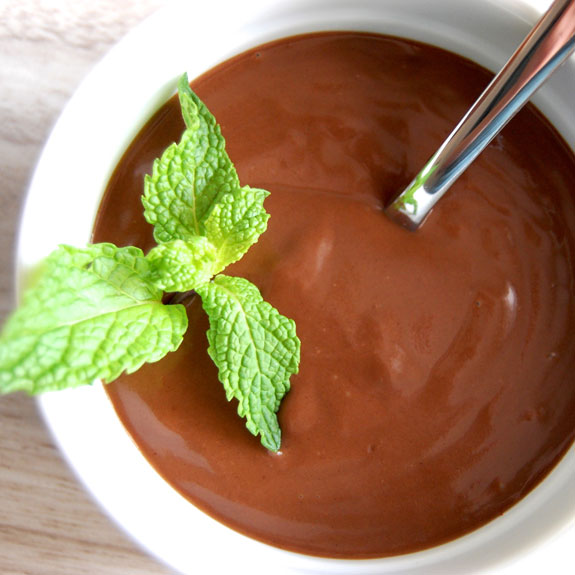 Quick and Easy Dark Chocolate Pudding
2014-06-03 14:12:46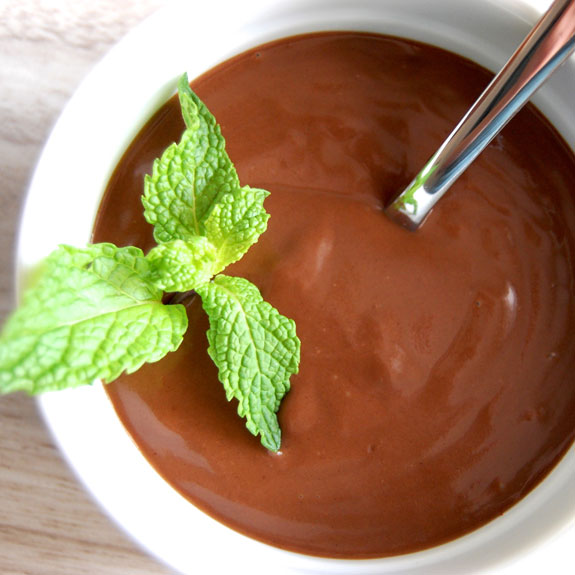 Ingredients
14 oz. can full-fat coconut milk
1/4 cup unsweetened dark cocoa powder
1/4 cup maple syrup
Pinch of sea salt
1 tsp vanilla
Instructions
In a medium saucepan, whish together the milk, cocoa powder, syrup, and salt.
Bring to a boil, then turn down to a simmer and cook for 15 minutes, stirring often.
Turn off the heat and stir in the vanilla. Cool to room temperature, then transfer to an airtight container and chill in the refrigerator. Serve chilled.
Notes
Servings: 2
Difficulty: Easy
Paleo Grubs http://paleogrubs.com/
Want more Paleo recipes? Take a look at the Paleo Grubs Book. With 470+ easy-to-prepare Paleo recipes in 17 comprehensive categories it is the only Paleo book you will ever need.
+ Make sure to sign up for our free newsletter to get our latest healthy recipes delivered weekly (it's free).