5 Ingredient Banana Ice Cream (Guilt-Free)
0
This simple ice cream has only 5 main ingredients. Even better, an ice cream machine is not required to make. Roasted bananas are blended with almond milk and almond butter, and then topped with the optional garnish of sliced almonds and dark chocolate for a seriously enjoyable treat. It's very similar to Chunky Monkey ice cream, except this version is dairy-free, guilt-free, and can be made right at home.
Roasting bananas in the oven with a little bit of coconut oil and honey brings out the banana's natural rich sweetness. You could add more honey to the recipe later on if you prefer ice cream to be really sweet, but taste as you go and start with a small amount. Bananas are sweeter than you might think.
Freezing the bananas creates the cold element for this dish. I love this simple trick, since it allows you to make homemade ice cream without an ice cream maker. Most of the Paleo ice cream recipes that I find online require an ice cream maker. I simply do not have the room for storing yet another appliance in my humble abode, so I am glad to have found a different way.
After roasting the bananas in the oven, I froze them overnight and then made the ice cream for dessert the next day. If you don't have as much time to prepare, you can just transfer the roasted bananas to a blender straightaway and combine them with the almond milk and almond butter at that time. Blend until smooth, and then transfer to the freezer to chill for about 2 hours to harden.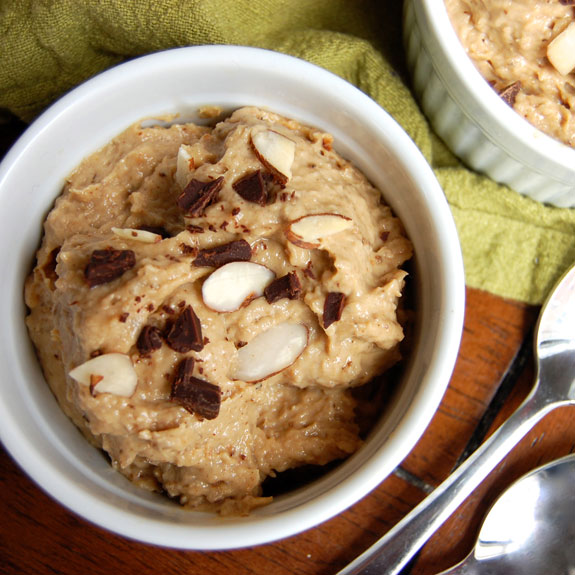 This recipe makes one big serving, or two little ones. I like to top the banana ice cream with sliced almonds and chocolate, since it reminds me of the Ben & Jerry's Chunky Monkey flavors. If you by some far chance have any of this decadent dish left over, it can be stored in an airtight, freezer-safe container for up to a week.
Since this recipe is so basic, it is a great starting point for adding any of your favorite ice cream toppings. You could include fruit, cinnamon, or chocolate chips, to name a few. This basic banana almond ice cream is a wonderfully delicious and easy treat for the upcoming summer months.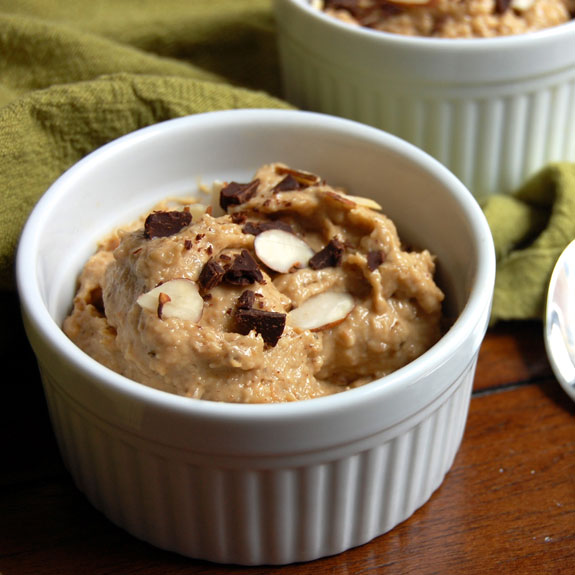 5 Ingredient Banana Ice Cream
2014-05-28 18:55:53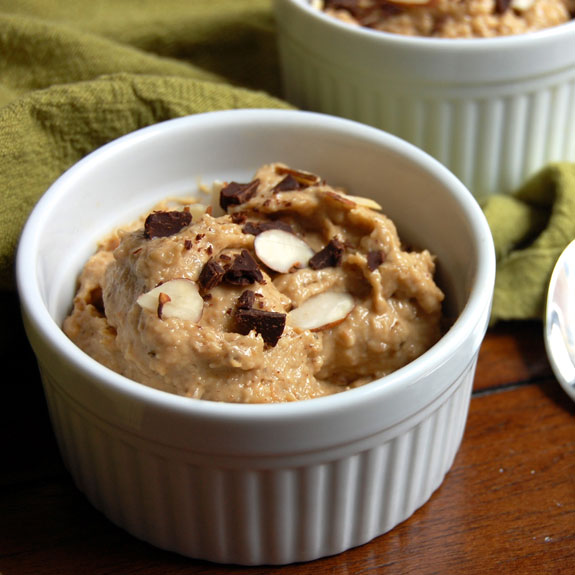 Ingredients
1 tbsp coconut oil, melted
1 tbsp honey
3 ripe bananas, peeled and sliced
1/2 cup almond milk
3 tbsp almond butter
Sliced almonds, for garnish
Dark chocolate, for garnish
Instructions
Preheat the oven to 400 degrees F. Line a rimmed baking sheet with parchment paper. Place the banana slices onto the baking sheet and drizzle with the coconut oil and honey. Bake for 20 minutes, flipping once, until slightly golden. Let cool for 15 minutes, then transfer the banana slices to a Ziploc bag and place in the freezer overnight.
Add the banana slices to a blender with the almond butter. Add in the almond milk a little at a time, processing in between pours, until the mixture reaches the desired consistency. Serve immediately, topped with the sliced almonds and chocolate.
Notes
Servings: 2
Difficulty: Easy
Paleo Grubs http://paleogrubs.com/
Want more Paleo recipes? Take a look at the Paleo Grubs Book. With 470+ easy-to-prepare Paleo recipes in 17 comprehensive categories it is the only Paleo book you will ever need.
+ Make sure to sign up for our free newsletter to get our latest healthy recipes delivered weekly (it's free).